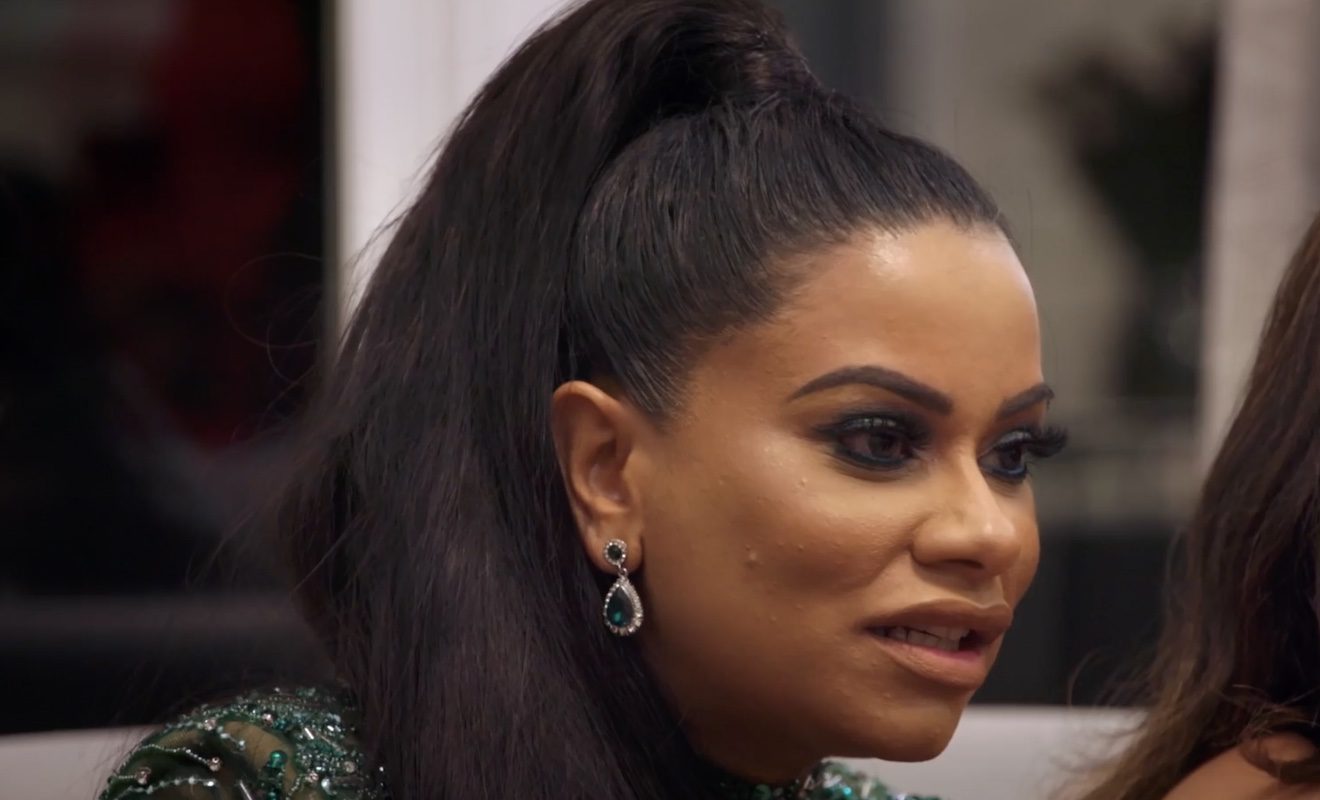 Anila Sajja and Dr. Kiran Sajja are rocked by a home robbery.
Season 9 of "Married to Medicine" started with a bang. Dr. Contessa Metcalfe and Dr. Heavenly Kimes have been clashing over what Heavenly said on her YouTube channel. Contessa feels betrayed because Heavenly said Dr. Scott Metcalfe is verbally and emotionally abusive. As for Heavenly, she feels betrayed because Contessa planned an intervention with Toya Bush-Harris and Dr. Simone Whitmore.
Toya has taken issue with some of the comments that Heavenly had made about her and Dr. Eugene Harris. Heavenly isn't buying the couple's claims of selling their house to take advantage of the seller's market. And she thinks they sold the house because they couldn't afford it. To make matters even messier, Anila Sajja and Dr. Kiran Sajja shaded them by dressing up as a moving company. They then offered their fake services to Eugene and Toya. Eugene wasn't amused. And it led to tension between him and Kiran.
Well, Bravo has released the midseason trailer. Kiran and Anila are devastated when their house is broken into. In one scene, Anila says, "I got robbed." In the next scene, Heavenly is on a FaceTime call with Quad Webb. And Heavenly asks, "So you think Toya did it?"
In the following scene, Kiran says to Anila, "Like someone was watching us." And Anila then says, "That's the scariest part."
Can the editing be trusted?
Fans have been questioning if the trailer is trying to link Toya to Anila's house being robbed because this would be a very serious thing to do. And editing can be tricky for previews. Plus, it's also possible that Heavenly and Quad were actually discussing cheating rumors about Toya.
Another controversial highlight is Toya and Audra Curry clashing, again. Audra is still upset about Toya saying she's not a good attorney. Toya later said she was just joking. However, Audra didn't find it funny. And she said she doesn't joke about her career.
In the midseason trailer, Audra and Toya are both at Quad's holiday party. And Audra says to Toya, "I'm a real estate attorney." Toya responds, "We didn't hire you, *****!" This eventually turns into an altercation in which Toya mushes Audra.