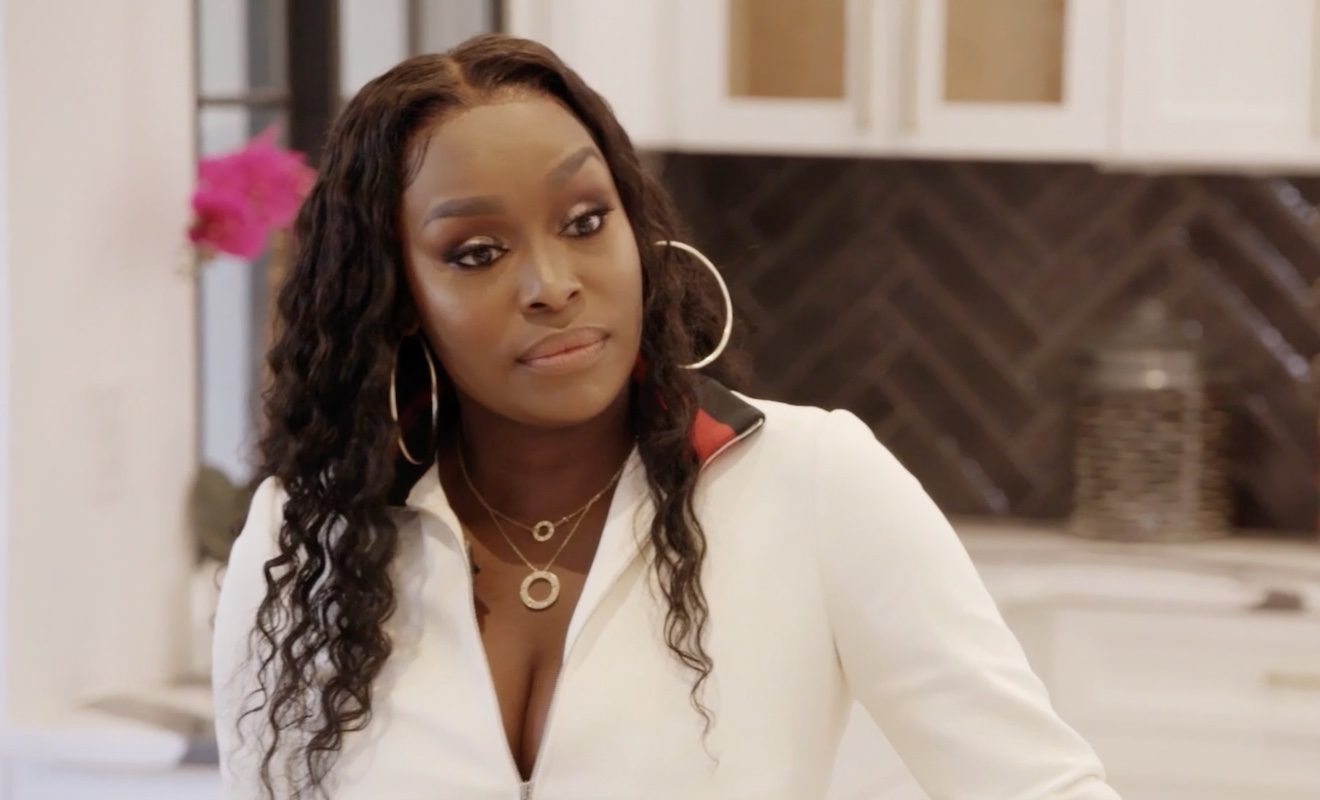 Accusations are plentiful on the current season of "Married to Medicine."
The current season of "Married to Medicine" has gotten pretty messy. At the beginning of the season, the biggest source of contention was between Dr. Contessa Metcalfe and Dr. Heavenly Kimes. Contessa felt like Heavenly crossed the line by calling Dr. Scott Metcalfe emotionally and verbally abusive on her YouTube channel. Heavenly didn't see an issue because she was just answering the questions her fans asked. Plus, she was giving her opinion on the situation. Regardless, Contessa isn't the only person who has taken issue with Heavenly's YouTube commentary. Quad Webb has also called her out for this in the past. Plus, Toya Bush-Harris said she doesn't like some of the things Heavenly has said about Dr. Eugene Harris. And Dr. Simone Whitmore has clashed with Heavenly after she and Cecil Whitmore had a moment on Twitter. So Toya and Simone Whitmore helped Contessa plan the intervention for Heavenly.
To no surprise, the intervention went left. Contessa and Heavenly were not able to salvage their friendship. And the group has backed off from pushing them to talk. So Heavenly's time in the hot seat was brief.
Then conversations about Quad took place. Heavenly said that it was alleged that Quad was sleeping with a married man. YouTuber Funky Dinveva would later allege that Quad's friend group outside of the show is responsible for the rumor.
Now it's Toya being hit with accusations and messy rumors. So far she's been accused of cheating on Eugene and now some are speculating she may have had something to do with Anila Sajja's house being broken into.
Well, the upcoming episode will be very interesting. Quad and Anila end up calling out Contessa and Simone. And Quad accuses both of saying they believe Anila is committing insurance fraud.
Click next for the details.