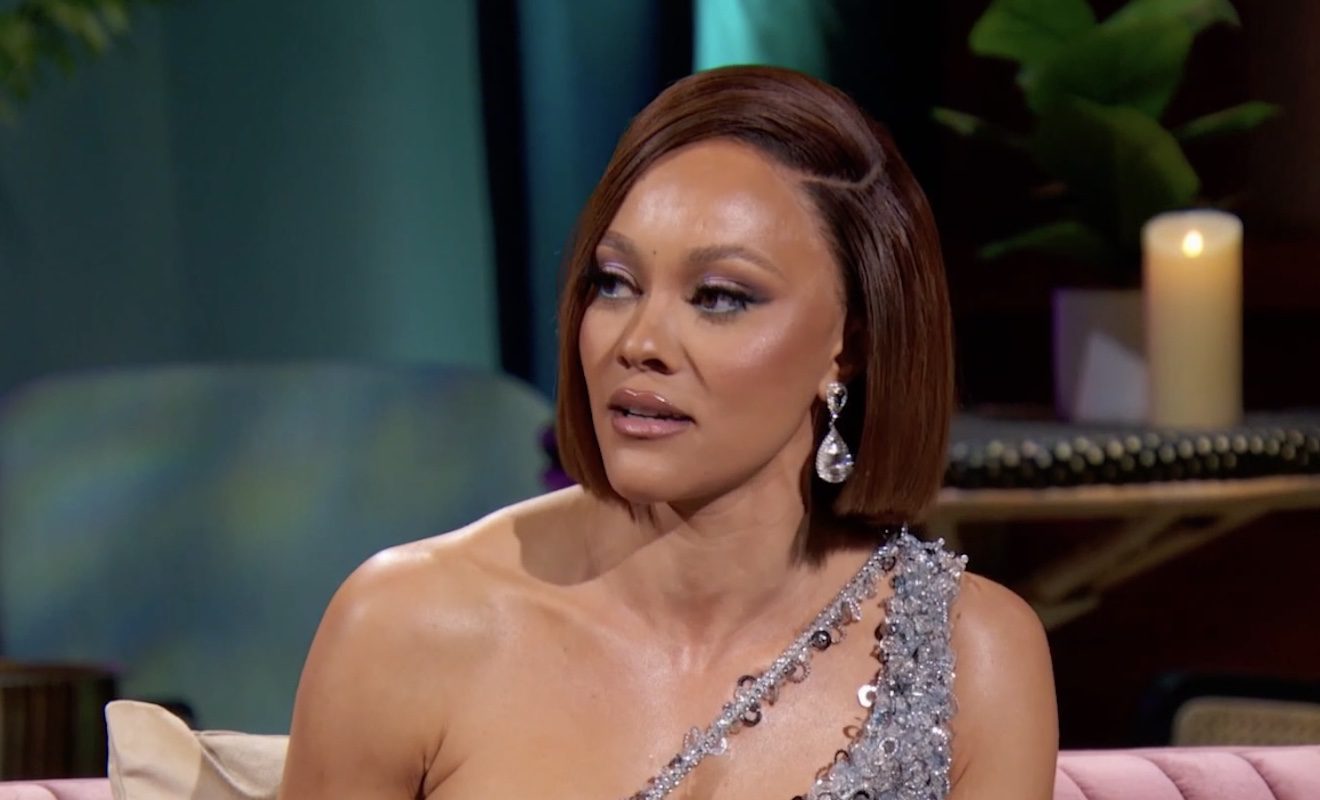 Candiace Dillard Bassett took issue with the accusations made about Chris Bassett.
"Real Housewives of Potomac" couple Candiace Dillard Bassett and Chris Bassett are currently hot topics on social media. Part 3 of the reunion was full of more dramatic moments. Both are upset that Chris has been accused of being flirty with Ashley Darby's friend. Producers weren't necessarily able to back this up with any footage though. So Ashley admitted that the footage made it seem as if her friend may not have been truthful. Interestingly enough, Ashley wasn't the only one who made accusations about Chris. Gizelle Bryant said that Chris made her feel uncomfortable during the previous season's reunion. She and Chris have different versions of events.
Gizelle alleged that Chris asked her if they could talk. She obliged. But Gizelle didn't like that she spoke to a married man alone in her dressing room. She later said that it seemed like Chris was trying to be a "sneaky link." And she suspected that Chris was trying to see if she was "with it." This is something she apologized for saying at the reunion. Chris tried to be receptive, however, Candiace was unmoved. She and Chris also think that Gizelle made matters much worse because also accused Chris of groping Ashley's friend as well just to later say she misheard.
It was hard for Candiace to remain calm as Gizelle failed to understand her and Chris' points on the matter. They wanted her to recognize that how she uses her words is very important. So suggesting that Chris did anything to make her uncomfortable isn't honest. And while she's free to feel how she wants, it's not okay to say that Chris did something malicious.
Gizelle Bryant and Candiace Dillard Bassett's controversial fallout led to a conversation about colorism.
At the height of the tension, Candiace called Gizelle out on her light skin privilege. She said that Gizelle's "proximity to whiteness" made her feel as if she can say whatever she pleases with no consequences. Ashley and Mia Thornton told Candiace she went "too far" by suggesting that Gizelle looks like a white woman and has privilege. As for Ashley, she even told Candiace that she has never said anything about anyone else's skin color.
While some people have been calling Candiace out for her words during the segment on social media, other RHOP fans are being critical of Ashley and Gizelle. In the process, a clip from a past reunion from seasons ago went viral.
The video was taken from the Season 1 reunion. Andy Cohen brought up the arguments Robyn Dixon and Gizelle were having with Katie Rost about race. Gizelle and Robyn had accused Katie of not embracing her blackness enough.
In response, Katie told them they may be more multiracial than Black themselves. This offended Robyn and Gizelle.
During the segment, Katie even told Gizelle that she could pass for a white woman, "Now you…maybe, could get away with being Caucasian." Gizelle agreed, "I could but I don't because I'm proud to say I'm Black.
Andy wanted Ashley to join the conversation, "Okay. I want to ask Ashley your opinion. You're biracial. What was your reaction to all this?"
And Ashley said, "I was just really surprised because the two women who have the most European features seem to make the biggest deal of race. When most of us embrace our naturalness, for some reason, they don't."
She added, "Coloring your hair blonde and straightening it is European. That is a very European thing."
Well, Chris caught wind of the throwback reunion clip. He retweeted it and wrote, "Well ain't this some ****…now please let me see your outrage here….all while one even acknowledges it 😂😂😂 it's the hypocrisy for me 🤦🏼‍♂️🤦🏼‍♂️🤦🏼‍♂️."
Check out the clip here.