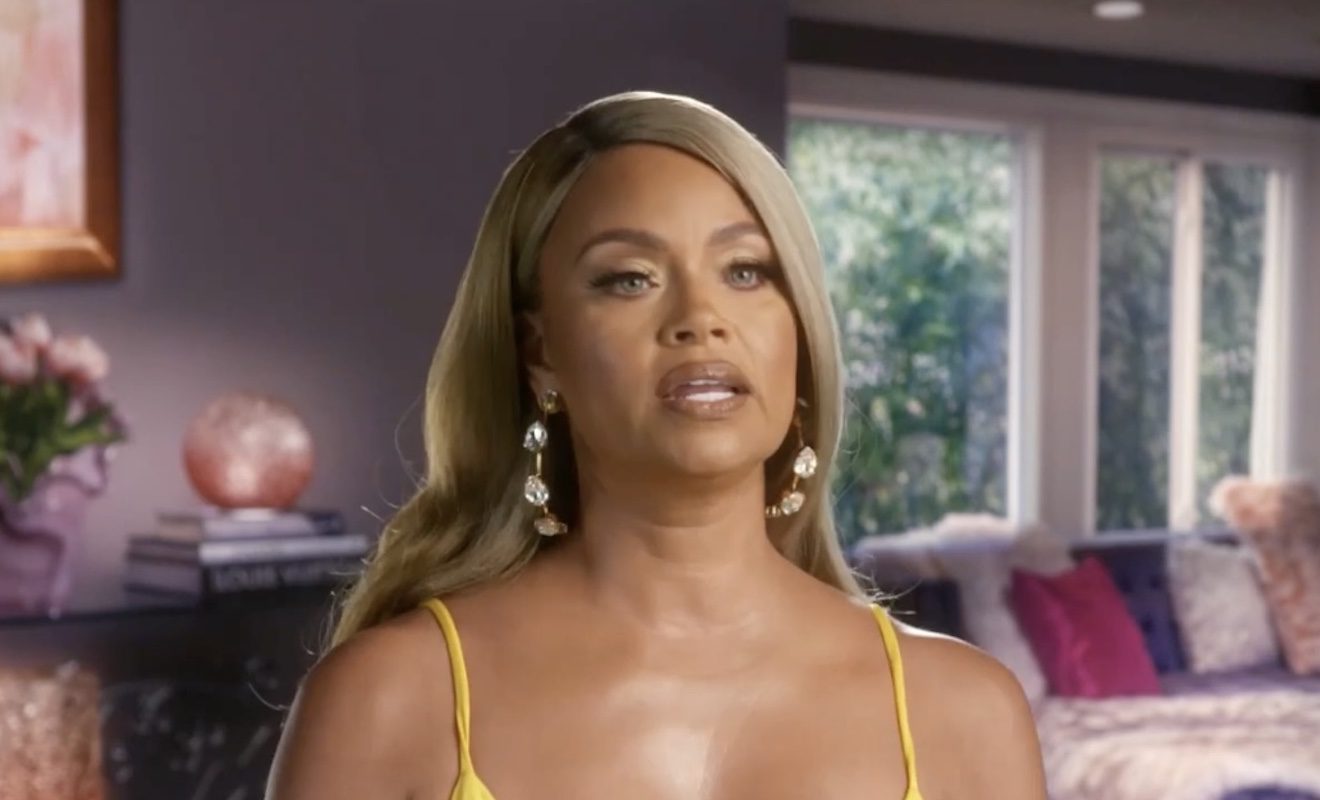 RHOP is known for controversial feuds and fallouts.
"Real Housewives of Potomac" stars Gizelle Bryant and Robyn Dixon have been receiving a lot of backlash due to their actions on the current season. Both women fell out with Wendy Osefo during the previous season. Gizelle told Ashley Darby to ask Wendy if she got work done due to the cheating rumors about Eddie Osefo. Gizelle was thinking the gossip could have made Wendy insecure. After Ashley had the conversation with Wendy, Wendy quickly came to the conclusion that Gizelle was being messy. And she wasn't having it. So she called out Gizelle in front of the other women. Robyn questioned what Ashley said to her which caused Wendy's anger. Wendy assumed Robyn was in on it as well, so Robyn was not spared.
Robyn never got over Wendy saying that she didn't have a "real relationship" and that contributed to her behavior. All Robyn could recall is how happy Wendy was the day Juan Dixon proposed. So she felt like Wendy was a fake friend who switched up on her for no real reason.
As for Gizelle, she said she was done with Wendy because she believes that Wendy gave her daughter a nasty look when the cast came over to Gizelle's house for a shindig. In Gizelle's opinion, the children shouldn't be treated differently just because the women aren't getting along. She said that Karen Huger understands this better than anyone. And she's never treated Gizelle's daughters differently despite their on-and-off issues.
Fans slammed Gizelle Bryant and Robyn Dixon for their reactions to Mia Thornton and Wendy's Osefo altercation.
Robyn and Gizelle's fallouts with Wendy may have been the main reason why they supported Mia Thornton after she assaulted Wendy during the Miami trip.
Some fans of the show feel their stances were much deeper. They believe that the true issue is colorism. In fact, they pointed out that Gizelle and Robyn had very different positions after Monique Samuels assaulted Candiace Dillard Bassett. Both women refused to continue to film scenes with Monique. Gizelle even hired a security guard and said she was scared for her safety.
However, when Mia was the one who chose violence, Gizelle and Robyn showed her support. They checked on her and not Wendy. At the time, Wendy had just been hit with Mia's purse and drink.
Robyn Dixon and Gizelle Bryant were asked about the colorism accusations.
Fans aren't the only ones who have made colorism accusations. Wendy and Candiace have expressed that they also think it's an issue that keeps people and cast members from being fair when conflicts arise.
Well, Robyn and Gizelle were asked about the subject when they appeared on "Sherri." Sherri Shepherd asked, "People, they love you but then some people have been criticizing you. They say it's bullying or colorism. What would you say to that?"
Gizelle answered, "You know, everybody's entitled to their own opinions of us. But that's social media. I always feel like social media does not pay us. So I don't pay attention to it. The minute it pays us, I'll be all in it. Until then, I just… it's just foolishness."
Robyn then said, "I'm not perfect and I don't pretend to be perfect. So I don't expect to be on a reality show about our 'real lives' being perfect. And so it's fine if people want to get upset from episode to episode, that means that they are enjoying the show."
Robyn and Gizelle both discuss recent allegations of bullying and colorism on #RHOP and Robyn talks about making progress towards a wedding date. pic.twitter.com/nc0GaILa2L

— The Peach Report (@ThePeachReport) December 15, 2022