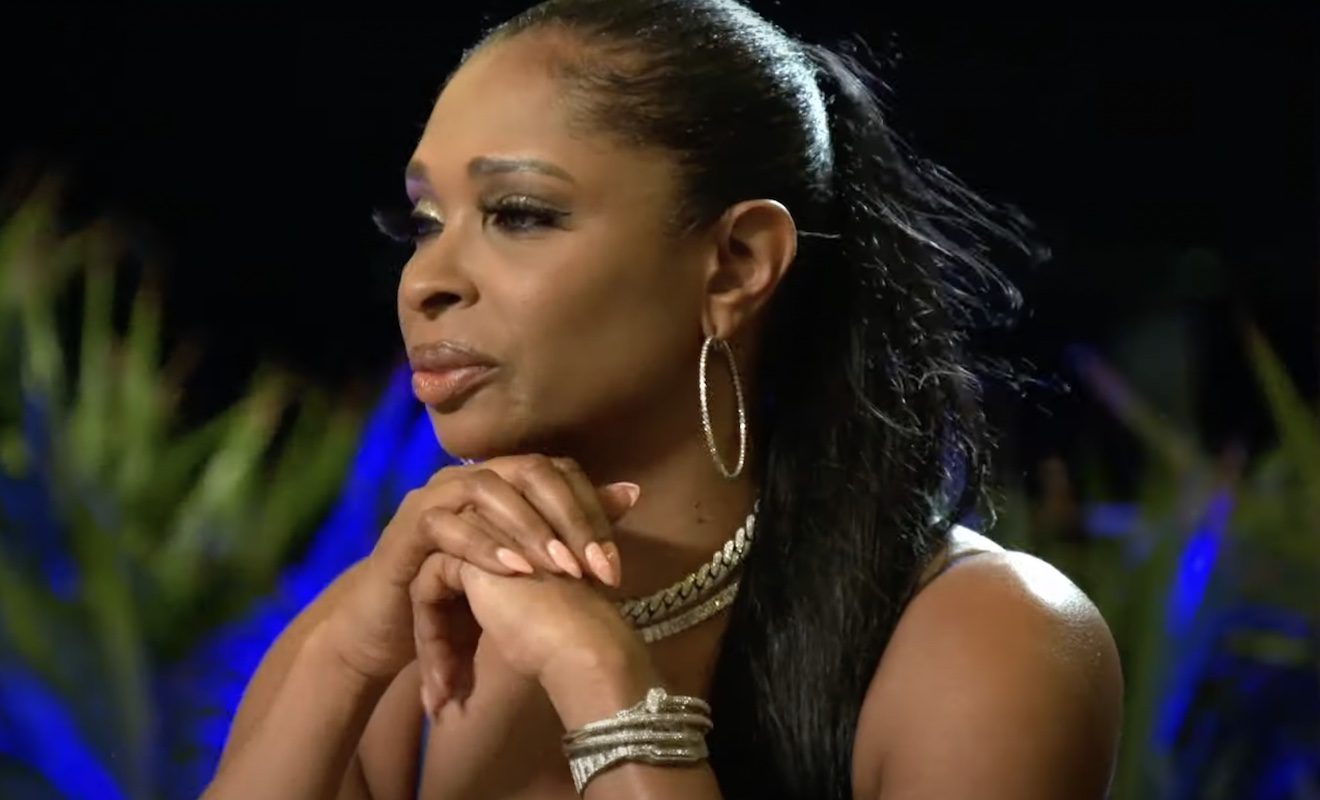 Jackie Christie and Jennifer Williams are at odds on BBWLA.
"Basketball Wives" stars Jennifer Williams and Jackie Christie just cannot see eye to eye on the current season. The tension between the two ladies became noticeable at a fashion show. Jennifer attended the event as a favor but she also wanted to conduct a little research for an upcoming hair show she was planning. Jennifer has her own hair line. So she figured a really good hair show would be the best option to market her brand to the world. Jackie expressed annoyance with this. She went on to question why Jennifer just didn't ask her for some advice since she's modeled in fashion shows before.
The event really became messy once Jennifer strutted down the runway during one of the shows. Turns out, Jennifer is friends with a fashion designer. And they asked her to participate in the show. Interestingly enough, Jackie did her own runway walk next to the stage while it was Jennifer's time to shine.
Jennifer didn't appreciate Jackie's actions. But when she attempted to call out Jackie, Jackie made an interesting revelation. She admitted that she sometimes gets even with Jennifer in public for things she did in private. Jackie said that Jennifer had recently hurt her feelings with comments she made about Jackie's open house listing. According to Jackie, Jennifer complained about the quality of the house. And she said that the "white women on Selling Sunset" come harder.
These alleged comments from Jennifer really bothered Jackie because she is passionate about her real estate career. However, Jennifer felt like Jackie was overreacting. And she should be open to constructive criticism.
Jennifer Williams has been clapping back on social media.
Things only escalated when Jackie invited the women to Sacramento to experience Doug Christie's day-to-day life as an assistant coach of the Sacramento Kings. Jackie took care of the hotel rooms. So Jennifer felt like it was shady that she ended up with a deluxe room instead of a suite. And Jackie went all the way off Jennifer when she complained about the room because she felt like Jennifer was making the trip about herself when it was about Doug.
Well, Jennifer and Jackie once again clashed on the recent episode. This time Jennifer was furious about the alleged comment Jackie made about her upcoming documentary. The documentary is based on one of Jennifer's exes that she accused of scamming her out of a car. Jennifer was told that Jackie said that she was a producer for the project. However, Jackie said that isn't what she said. And all she said was that she has been a producer before. So Jennifer reached out to her for some advice about how to move forward with the film.
Regardless, Jennifer and Jackie had another blowup. And when neither wanted to back down, the other women decided to separate them. This didn't do much to keep the insults from flying though. At one point, Jennifer said that she refuses to have an altercation with a "senior citizen."
Interestingly enough, some "Basketball Wives" fans weren't feeling the jab at Jackie's age. And they concluded that Jennifer isn't all that young herself.
One Twitter user wrote, "#basketballwives Jenn is 48 years old calling Jackie a "senior citizen" acting like she's a spring chicken."
In response, Jennifer tweeted, "Get it right I'm 47…"