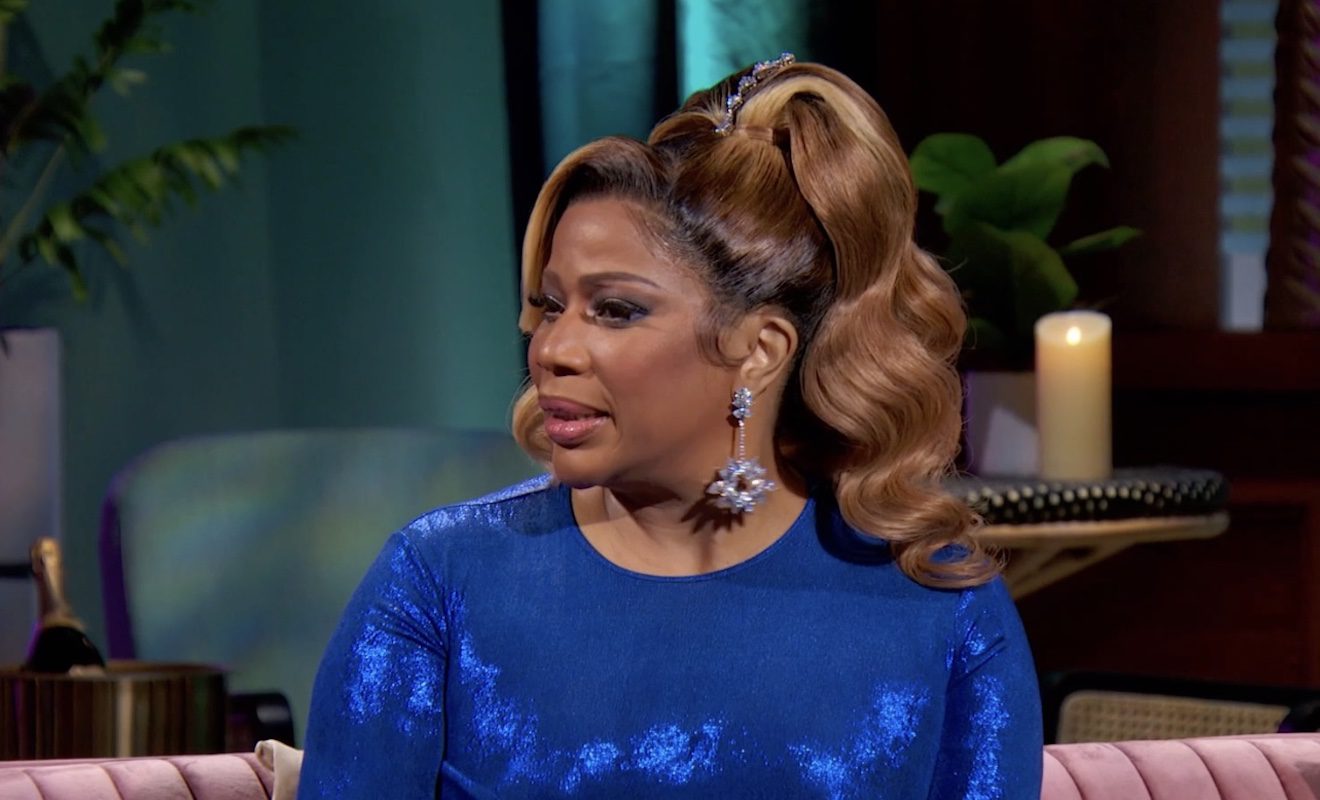 Controversial situations made some RHOP fans call for a cast shakeup on social media.
"Real Housewives of Potomac" fans had a lot of strong opinions about the recent season. This is due to a lot of the drama that took place between the cast members. Gizelle Bryant and Candiace Dillard Bassett's feud took centerstage. As we reported, Candiace was upset with the accusations that Gizelle made about Chris Bassett. Not only did she say that Chris made her uncomfortable at the reunion but she also accused him of groping Ashley Darby's best friend. However, Gizelle eventually realized that she misconstrued Ashley's words. However, the damage had already been done according to Chris and Candiace. So it's unlikely that Gizelle will be able to make peace with the couple anytime soon.
Another controversial situation that played out during the most recent season is the drama surrounding Robyn Dixon and Juan Dixon. A woman came out and accused Juan of hooking up with her at a hotel. She sent a copy of the hotel invoice to a blogger. To no surprise, the story blew up. And Robyn addressed it on the "Reasonably Shady" podcast.
Robyn denied that Juan had an affair with the woman. But she did confirm that Juan paid for the hotel room. The defense was Juan told her that the woman had lost her wallet. But she flew in from Canada to see her boyfriend, a Baltimore Ravens player. So Juan was just doing her a huge favor by paying for the room. And fans could subscribe to her Patreon to hear all the details she decided not to share on RHOP.
When she appeared on "Watch What Happens Live," Robyn defended her choice to not acknowledge Juan's inappropriate communication with this woman. According to Robyn, she and Juan dealt with the issue while the show wasn't filming. So Robyn didn't see the need to rehash the situation when they began filming the recent season.
A new housewife joins RHOP and Charrisse Jackson-Jordan is out.
To no surprise, Robyn's situation was a hot topic on social media. Carlos King and others expressed that Robyn's lack of transparency shouldn't be supported by the network and producers.
Then of course, Wendy Osefo and Mia Thornton's altercation was also a hot-button issue as well seeing as it took some time for Mia to express remorse.
The events of the previous season had a lot of people wondering if a cast shakeup could be on the way. Now TV Deets is reporting that while a shakeup isn't happening, a new housewife is joining the group.
According to TV Deets, Nneka Ihim has joined the cast full-time. She's Nigerian and was born in Boston. The blogger is also reporting that Nneka is an attorney who specializes in financial technology. And her husband Dr. Ikenna Ihim not only practices medicine, but he is also a "lounge investor."
The report also claims Charrisse Jackson-Jordan and Mia's former bestie, Jacqueline Blake, are both out. However, Ashley's friend Deborah ***** was present when one of Ashley's recent events was filmed.