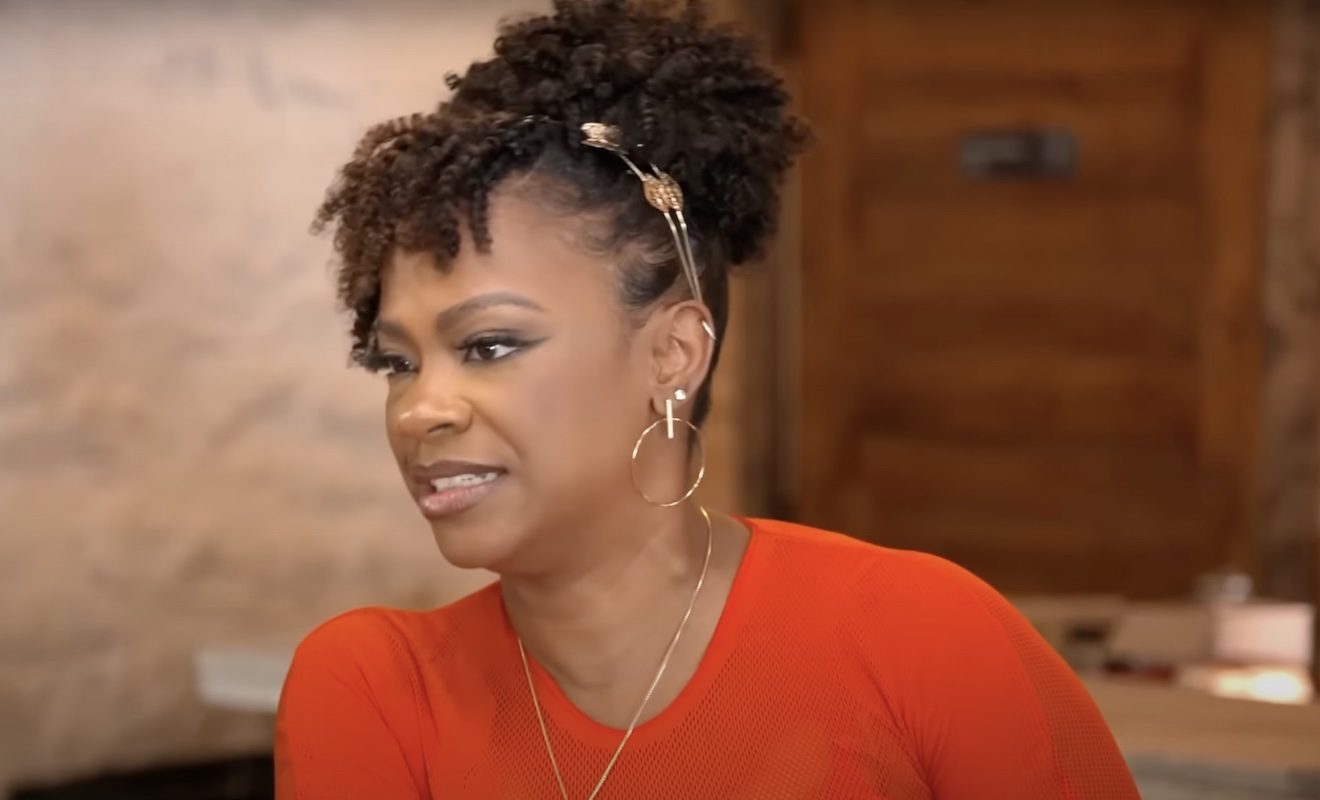 Kandi Burruss was called out for shading She By Sheree on the recent RHOA episode.
"Real Housewives of Atlanta" star Kandi Burruss is having an eventful season due to her ongoing feud with Marlo Hampton. As we reported, Marlo has been very critical of Kandi. Prior to the current season, she had a lot to say to Carlos King during an interview. She told him that she feels Kandi has been "coasting" on the show for years. And since Kandi is the highest-paid housewife, Marlo said she planned to apply pressure so Kandi would "work for her check."
Marlo accused Kandi of not wanting to talk about the downs of her life. She also said that she was triggered by the Blaze Steak & Seafood shooting. Marlo's nephew used to work at Old Lady Gang. According to Marlo, Kandi didn't "acknowledge" his death. She later explained that while Kandi did offer condolences and a hug, Marlo wanted more like flowers and Kandi paying for the funeral.
Well, Marlo isn't the only person who had a bone to pick with Kandi. The Bone Collector herself had an issue with Kandi during the recent episode. Sheree Whitfield didn't like some of the comments Kandi made on her YouTube channel. Apparently, Kandi said she didn't believe that the She By Sheree website crashed on its launch day. She also acknowledged that the man who designed the clothes for the fashion show alleged he wasn't paid for his services. So he didn't sign off on Sheree being able to sell the runway fashion on her website.
Sheree told Kandi that she could have hurt her business because she has a large following.
Kandi did end up apologizing to Sheree. And she did address the scene on the latest "Speak On It."
As RHOA fans continue to be critical of the ratings, Kandi Burruss told her supporters not to fall for the hype.
She admitted that she holds back a lot when it comes to Sheree because she likes her. So she doesn't want to say anything they won't be able to come back from. However, Kandi said Sheree is being a bit hypocritical because she doesn't mind shading everyone else's businesses and projects. Plus, Kandi noticed that Marlo went in on She By Sheree and Sheree hasn't called her out on it.
Marlo was also accused of hypocrisy. Kandi alleged that Marlo lied on the episode about not dating or being intimate in 4 years. She feels Marlo is the one who doesn't show her real life on the show.
Kandi also addressed the social media chatter surrounding the ratings. Fans have said the numbers are very low. However, Kandi said they are doing well on Peacock.
"I really hope that you guys are enjoying the season. Don't believe that mess – you know our ratings went up? Shout out to you guys, the viewers that are watching. I just want to say don't believe the hype when people are like, 'Oh, the ratings, the ratings, the ratings.' They said that we are killing it on Peacock. Hey, our viewers just don't like to sit home anymore. They like to catch it on streaming."
She continued, "It's fine. Thank you for your support, thank you for the love. I appreciate you in every which way you've been a supporter."