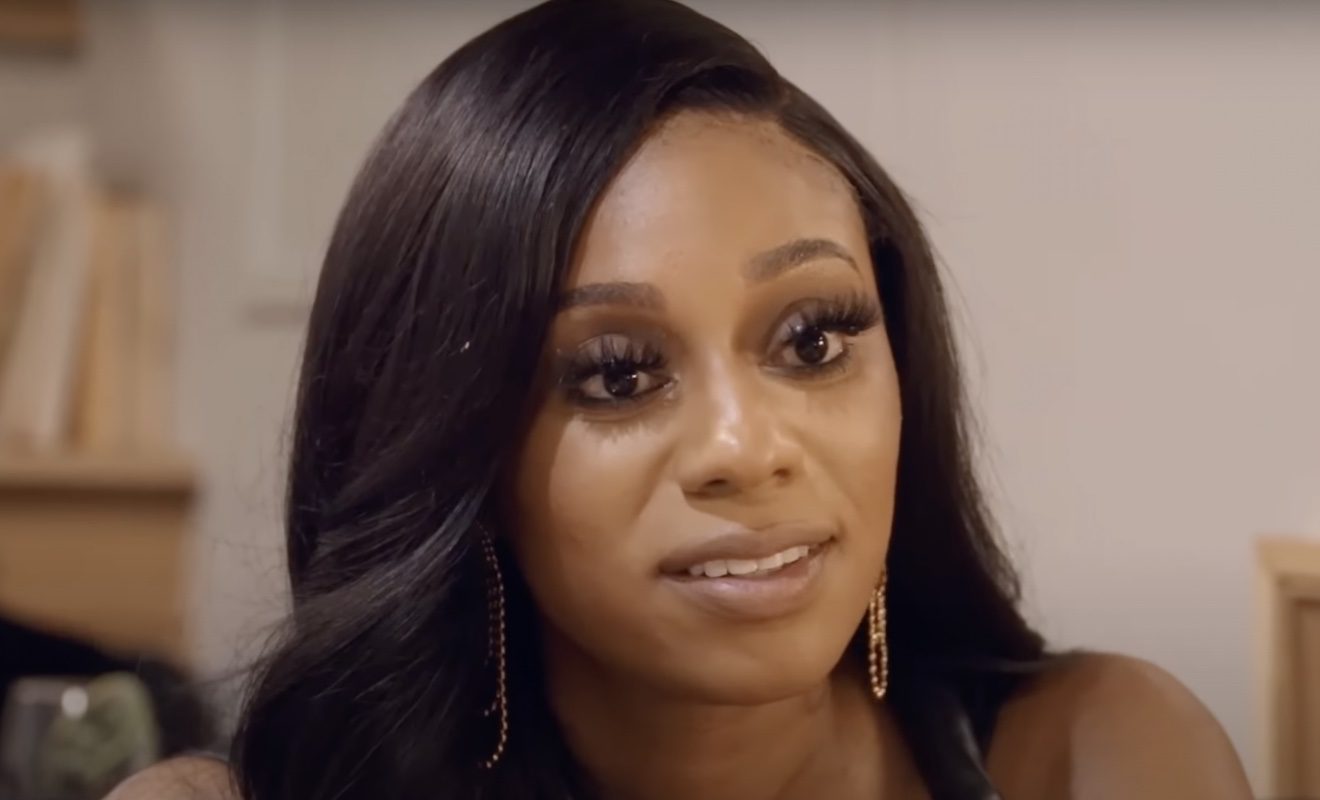 SoGucci Williams and Latrice Rogers are no longer on good terms.
"Belle Collective" stars Latrice Rogers and Sophia "SoGucci" Williams have been having tension during the current season. Latrice asked SoGucci to be her real estate agent seeing as she was looking for a new building to run her Goddess Lengths business. SoGucci did show Latrice property. However, Latrice wasn't happy with SoGucci's efforts. She eventually made the decision to work with another agent. And Latrice closed with this person once she found a building she really loved. Once news of Latrice's real estate moves got back to SoGucci, she was upset. SoGucci just felt like Latrice betrayed her.
Latrice and SoGucci attempted to talk about the matter. However, it became clear that neither was willing to change their perspective. Latrice accused SoGucci of not handling business and forcing her hand. And SoGucci accused Latrice of being a fake friend who will stab a girlfriend in the back over business.
Their issues only worsened when Latrice invited SoGucci and Selena Johnson to the same event. Although both women have been at the same events in the past with no issues, they came to blows at this one. SoGucci then accused Latrice of setting her up for a violent evening.
Latrice Rogers and SoGucci continue to clash over real estate.
Well, Latrice and SoGucci have a heated conversation on the upcoming episode of "Belle Collective."
In the preview, Latrice tells SoGucci, "No one can come at me about being a loyal *****!" SoGucci then responds, "Yes I can. And I did!"
Latrice thinks SoGucci needs to move on, "Gucci, at the end of the day I closed on another building with another realtor! What you want?! That's what it is!"
SoGucci says it's bigger than using another realtor, "It ain't about closing on no ******* building. You didn't ******* tell me that! You can't work with two ******* realtors at the same time. That's realtor 101, *****."
In a green screen interview, SoGucci says Latrice should have done a better job of communicating.
"I'm not mad that she chose a certain realtor. I'm mad because time is money. All you had to do was pick up the phone and say, 'Hey Gucci. You didn't find me what I wanted. I'm using somebody else.' It's just Business 101. So it seems kind of sneaky if you ask me."
As the conversation continues to escalate, Latrice tells SoGucci she needs to blame herself for losing her as a client.
"If you can't seal the ******* deal, then it is what the **** it is!"
And SoGucci just thinks Latrice should have prioritized their friendship, "It ain't about producing. It's about the ******* relationship we ******* had rather we produce or not!"
Regardless, Latrice isn't hearing any of this, "We're talking about ******* money!"
SoGucci fires back, "It wasn't your money, it was Cliff's money!"
As things heat up more between them, both women stand up as if things could turn physical.
SoGucci and Latrice are getting to the bottom of the tea this week, that's for sure 👀👏🏾 #BelleCollective pic.twitter.com/33gIJgWMVi

— OWN Unscripted (@OWNKeepItReal) July 12, 2023