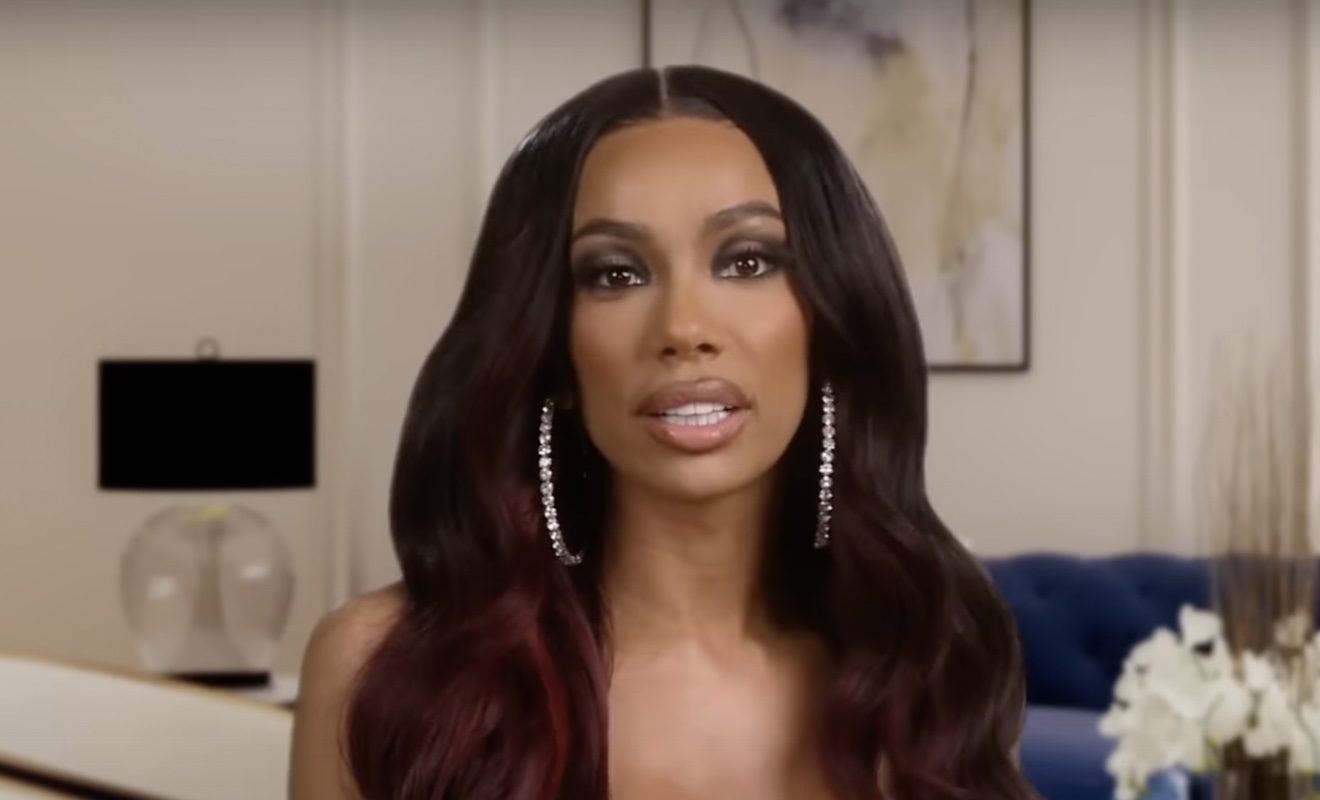 Scrappy and Bambi's split may cause other LHHATL stars to pick a side.
"Love And Hip Hop Atlanta" stars Bambi and Scrappy have called it quits. As we reported, Bambi was the one to officially file for divorce. While some LHHATL fans suspected Momma Dee's antics led to the demise of their marriage, Bambi made an interesting revelation on the season premiere. She said she decided to leave Scrappy because he's been back in contact with Diamond. Diamond is known for being a member of the Crime Mob rap group. She and Scrappy dated years ago. However, Momma Dee and Scrappy accused Diamond of leaving him for Soulja Boy back then. Apparently, Diamond and Scrappy were able to reconnect via their participation in the Millennium Tour.
Bambi found out about Scrappy and Diamond's reunion when she discovered some text messages between them. Scrappy texted Diamond about coming to see him in his hotel room. Although Scrappy denied sleeping with Diamond, Bambi isn't so sure he was faithful. So she chose to end the marriage, and Scrappy felt slighted because he thinks Bambi is just throwing their family away for no real reason. To no surprise, Scrappy and Bambi's breakup is a hot topic for the other people on the show. In fact, Erica Mena has been struggling to remain neutral considering she's still processing a messy divorce herself. She and Safaree Samuels are any closer to being cordial and having a successful co-parenting relationship. So these days Erica has more empathy for Bambi than Scrappy.
Scrappy and Erica Mena continue to have tension.
Well, it appears things come to a head between Erica and Scrappy on the upcoming episode of "Love And Hip Hop Atlanta."
In a preview of the next episode, Bambi tells Erica that Scrappy doesn't want to pay child support.
"He said he'll pay half of childcare for the babies and that's it."
Erica responds, "Oh, he don't wanna pay child support?"
And Bambi goes on to accuse Scrappy of toxicity, "Oh, no he said he don't make no money, girl. He loves that toxic ****."
In a later scene, Erica and Scrappy exchange words over the situation. And when Scrappy becomes fed up, he brings up Erica's son.
Erica says, "You're acting like you know something."
Scrappy then replies, "I know something about your son!"
Momma Dee isn't feeling any of this and warns Erica to back off, "Don't ******* do that!"
View this post on Instagram