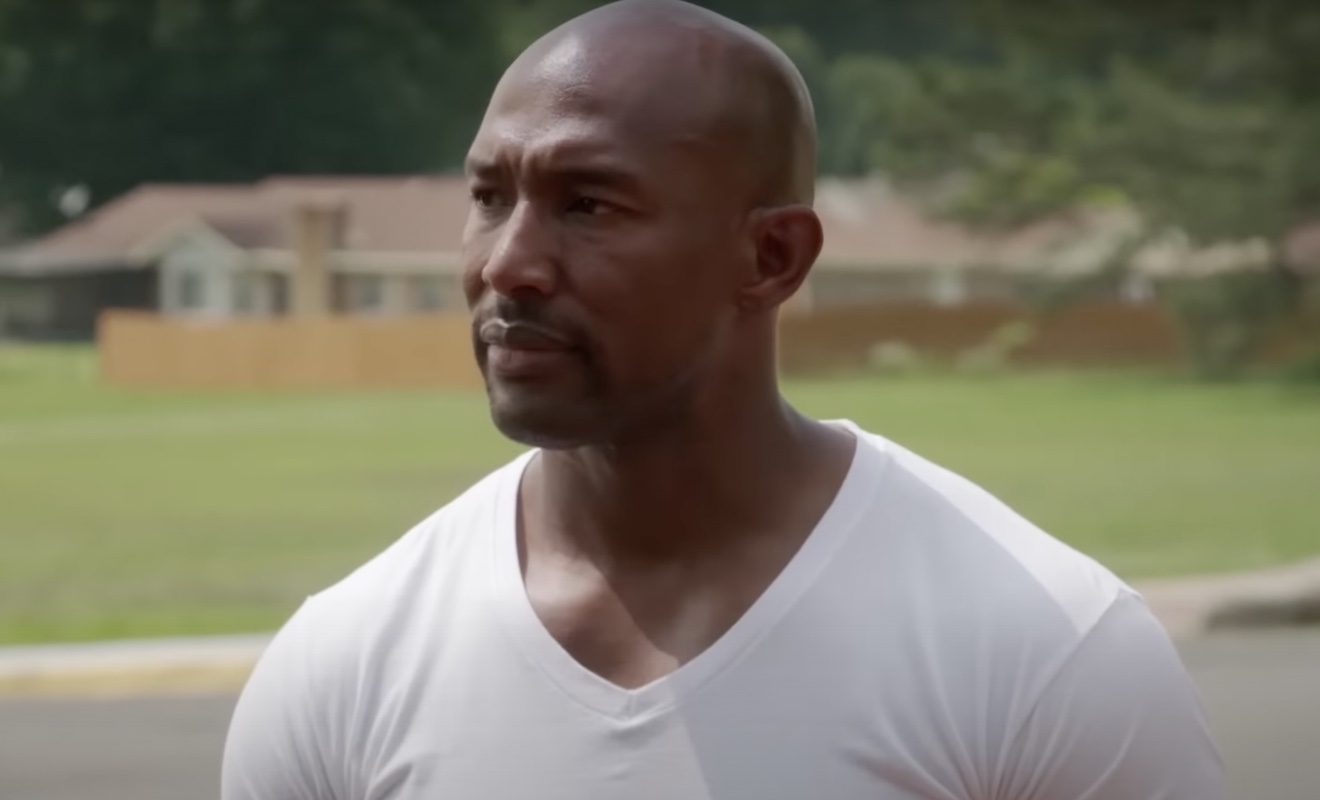 Sheree Whitfield has been defensive about her romance with Martell Holt.
"Love & Marriage: Huntsville" returns September 16 on OWN at 8/7c. However, fans have continued to discuss the show during its hiatus due to Martell Holt's romance with Sheree Whitfield. On the current season of "Real Housewives of Atlanta," Sheree has been defending Martell something serious. She even took issue with the other ladies saying they expected Martell to cover the costs of Sheree's birthday dinner. In particular, Sheree even had a heated exchange about this with Sanya Richards-Ross during the After Show. Sheree argued that it wasn't Martell's responsibility to pay for everyone's meal because they aren't married. Sanya agreed and tried to explain she only thought Martell was paying because the husbands usually do. And Sheree's response was shaming Aaron Ross for "wanting another man to pay for his and his wife's dinner."
Well, RHOA and LAMH fans have a lot to say about the midseason trailer. In the video, Martell doesn't appear to be thinking about Sheree much. During one scene, Martell gifts Melody Shari flowers.
He says, "I know we've been going through a lot. I just want us to stay in a really good place. These are for you."
But what confuses Melody more is seeing Martell wearing a ring she gifted him years ago.
"Why are you wearing that ring that I got you in 2008?"
He answers, "I'm manifesting. I guess you got the memo."
LaTisha Scott and Marsau Scott had some tense moments in the midseason trailer.
When the cast travels to Houston, Maurice Scott finds out Martell invited a woman over.
"Martell had somebody come through last night." He asks Martell, "Who was she?" And Martell responds, "A friend."
Kimmi Scott later tells the group she heard people being intimate.
"I went to go get my makeup done, it sounded like somebody was having ***."
The trailer is only giving doubters of Martell and Sheree's romance more material. Interestingly enough, there were other notable moments from the video.
Marsau has managed to rub multiple costars the wrong way. Courtney Beasley thinks Marsau has been really disrespectful lately. And he's ready to address it. KeKe Jabbar and Tiffany Whitlow feel like Marsau likes to involve himself in women's business a bit too much. But it's a couple of scenes Marsau has with LaTisha Scott that have resulted in a lot of strong opinions.
LaTisha tells Marsau she had to take a pregnancy test recently. This bothered him because he had a vasectomy.
"You know I was sick a lot, right? The last time I remember feeling that way, I was pregnant. So I had to go take a pregnancy test."
Marsau responds, "Get a ******* blood test."
After LaTisha tells Marsau he's being disrespectful, he says the feeling is mutual.
"I think it's very disrespectful to get pregnant on your husband who got a vasectomy."
KeKe later gets revenge on Marsau by telling Melody about his alleged affair, "Marsau and (CENSORED) had an affair."
And in another scene, Marsau asks LaTisha if she ever cheated on him.
"Have you ever stepped out on me?" LaTisha answers, "I can't answer that question for you."
Her answer doesn't suffice, "It might be a bad decision to not answer that question for me."
BayBEE these next few episodes are FIRE 🔥 Love and Marriage: Huntsville returns Saturday, September 16th at 8/7c on @OWNTV @OWNKeepItReal #LAMH pic.twitter.com/PsEp7gdsuY

— Carlos King (@thecarlosking_) August 25, 2023