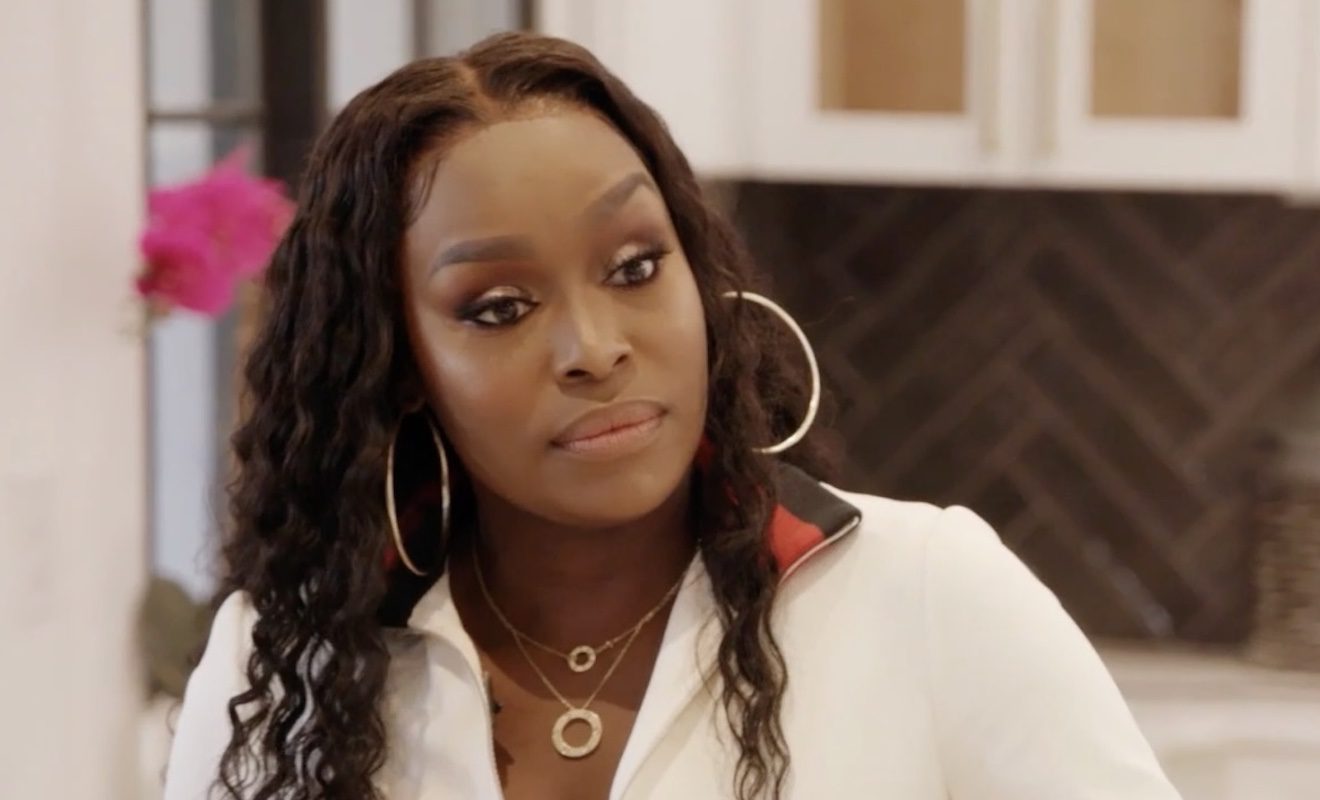 Quad Webb felt like producers owed her a heads-up about her ex-husband returning to the show.
"Married to Medicine" star Quad Webb has been vocal about her frustration with the current season. Producers decided to bring back Dr. Gregory Lunceford. At the time, he was engaged to Lateasha Lunceford. So while the couple was planning their wedding, Quad was negotiating her contract. She told her Instagram followers that she was willing to walk away from the show. She refused to be paid an unfair amount. In the end, Quad was able to secure the contract terms she wanted. But she did tell Dr. Heavenly Kimes that she believes it was disrespectful for producers to not give her a heads-up about bringing on Greg and Lateasha.
Heavenly later told Quad's supporters that hiring Lateasha and bringing back Dr. Gregory had to happen to save Quad's spot on the show. Quad's critics have argued that Lateasha is more qualified to be on the show because she is married to medicine. All of this came up during Quad's interview with the Neighborhood Talk.
Quad Webb clapped back at the married to medicine argument.
While discussing Lateasha, Quad said, "Well, I don't have anything against her. This is a young lady who feels that she's found love and if that is the case, then she should be happy within that. So I have absolutely nothing against her. I think when people saw Heavenly and I…we had a little conversation and I think that little clip went viral. My thing was I felt that production probably should have had a conversation with me seeing to it as I have been here since the conception of the show, to kind of let me know that they were bringing my ex-husband on, given the nature of our previous marriage."
She added, "I feel like I was owed a little bit more respect than that."
The reporter later asked, "Now what would you say to people who say it's fair for her to be on because technically she is married to medicine?"
Quad answered, "Well, there's a number of ways to be married to medicine. You don't always have to jump on or sit on someone's ***** to be married to medicine."
Quad says she has nothing against LaTeasha & wishes production had a conversation with her regarding Dr. G returning to the show. #Married2Med pic.twitter.com/FWzSfMI3rf

— jay (@JaysRealityBlog) November 5, 2023