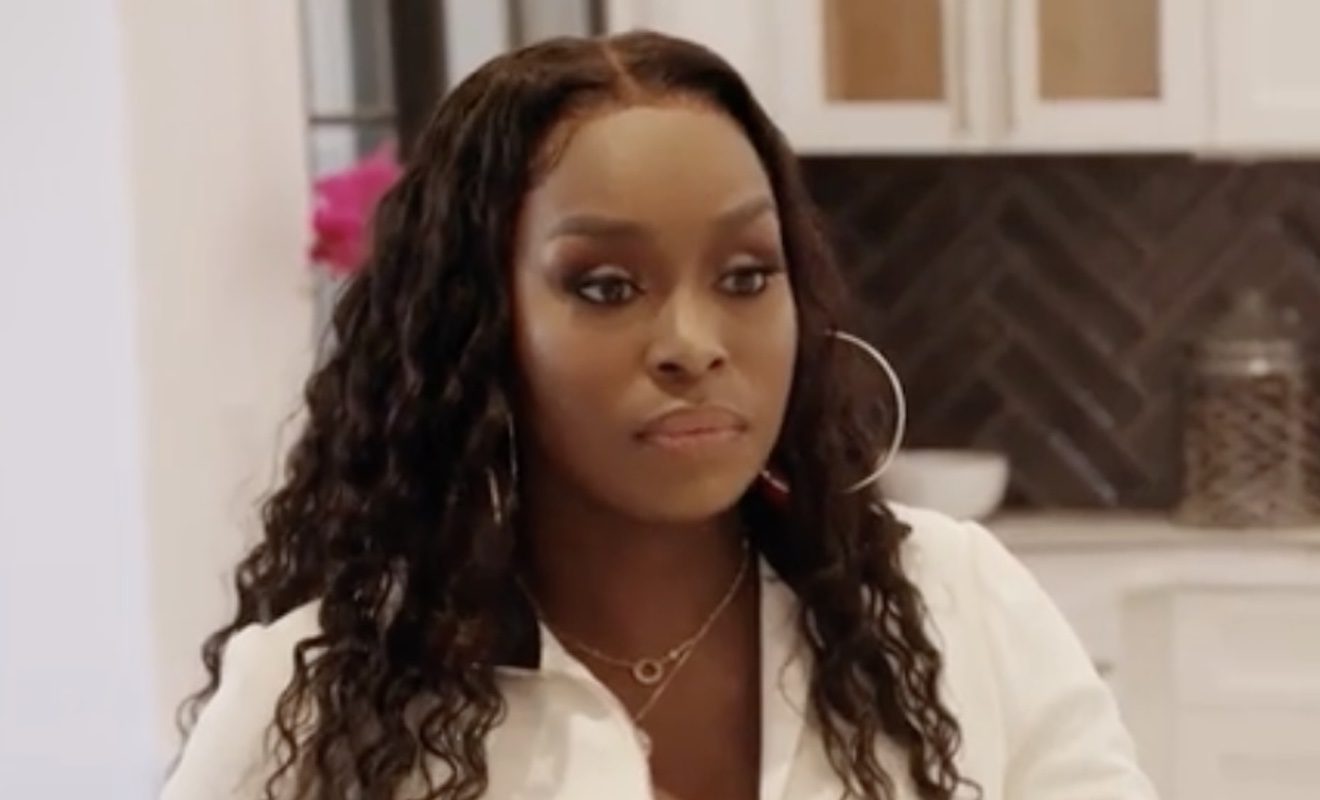 Quad Webb had issues with her contract before filming the next season of "Married to Medicine."
"Married to Medicine" star Quad Webb had a lot of fans speculating about the upcoming season. When it was confirmed the cast started filming, Quad was nowhere to be found. Interestingly enough, Phaedra Parks had already begun filming as a new full-time cast member. Phaedra's exit from "Real Housewives of Atlanta" was very controversial. In fact, Kandi Burruss still refuses to be on the show if Phaedra is ever brought back to the platform in any capacity. To no surprise, the announcement of Phaedra's official return to Bravo has been a hot topic on social media.
But what also had a lot of people talking was the decision to bring back Dr. Gregory Lunceford. Not only did Dr. G return, but his new wife, Lateasha "Sweet Tea" Lunceford is one of the new full-time wives. When fans learned about Gregory and Tea filming scenes, they wondered if Quad was out. Quad told her fans she was holding out because she wasn't happy with the contract she was offered. And she would only return if the contract was fixed.
Weeks later, Quad confirmed she had signed the contract and had begun filming scenes for the new season. Since Quad publicly congratulated Tea and Gregory on their engagement via social media, some fans figured Quad wasn't upset about her ex and his wife joining the show. However, Quad recently said that the decision to bring them into the fold was disrespectful. She said all of this during her latest appearance on Dr. Heavenly Kimes' YouTube channel.
Quad Webb said it was disrespectful to bring Dr. Gregory Lunceford back to Married 2 Med.
Heavenly said, "It's no secret that this is the first time I believe, tell me if I'm wrong, that we've had Reality TV show somebody go through a tumultuous marriage, get a divorce, and then bring back the husband and then the new fiancée which turns into his new wife. That's unprecedented."
She added, "How do you feel about them doing that?"
Quad answered, "Well, honestly I have to keep it real with you. All the things that you know and stated is absolutely true just a moment ago. Sure, in reference to what I've been through and see with the ex-husband and the new wife on the show…I feel disrespected, I feel disrespected."
She continued, "The conversation was never had with me and I've been a staple on this show since conception. Just knowing that it wasn't a pleasant, pleasant marriage and people kind of having some understanding and some insight about what transpired in our marriage. And clearly, we sat there on the stage in New York with Andy Cohen and we were authentic and very real and raw. So things were stated there and I just feel like where was the respect for me when this decision was made? And I know my cast members don't make this decision."
View this post on Instagram