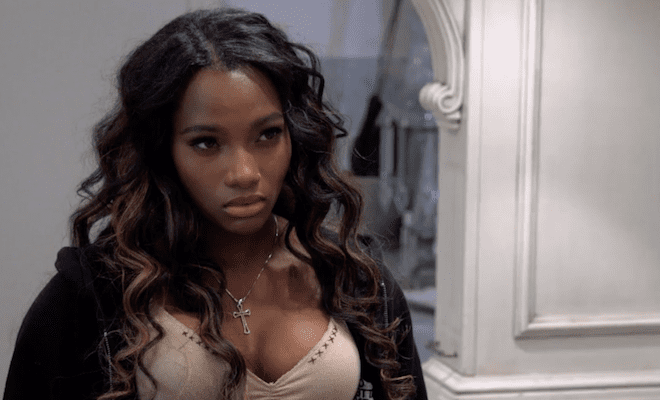 By: A.J. Niles
On the latest episode of "Growing Up Hip Hop," Egypt read Pepa's tell-all book, and found out about the alleged abuse she experienced at the hands of Treach.
Briana also has to deal with an overzealous Mary J. Blige fan, in the midst of her father's high-profile divorce. Next, Boogie, tells his father about the second DUI. He has to rely on his good friend Romeo after Dame lays down the law.
Lastly, Kristinia learns of a major rumor that could shake her family forever.
Here is the recap for, "Let's Talk About Pep."
Click next for the details.