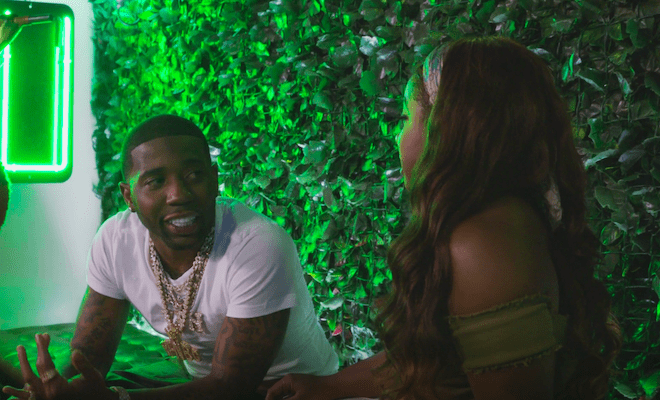 When it comes to Reginae's relationship with YFN Lucci, Toya has made it very clear where she stands.
She honestly feels like the relationship is a toxic one.
And Lucci has said a lot of stuff on social media that has many agreeing with her.
But Reginae feels her mother is hypocritical and controlling to describe the relationship as a toxic one.
However, the latest news involving Lucci may not help Reginae's argument.
According to TMZ, Lucci's red Mercedes SUV was shot up in Atlanta recently.
Police are calling the shooting a drive-by, and it took place on Friday night.
Lucci was not driving the car at the time. Instead, a friend of his was driving the car, and the friend suffered two gunshot wounds.
Bullet holes were found all through the vehicle, and bullets even ripped through the passenger windows on both sides.
It's looking as if Lucci was not in the vehicle at the time and he hasn't been listed on the police report.