Chris Brown's latest album "Indigo" is a hot topic on social media.
And it's not just because people are loving the new music.
In fact, some feel like Chris' lyrics are problematic.
One track, in particular, has been singled out. The name of the song is "Need a Stack."
At some point in the song, Chris sings about black women.
He proudly claims that he only deals with the ones with "nice hair."
Here's the lyric in full:
I only f*ck the black b*tches with the nice hair
Some of his own fans questioned the lyric on social media.
The Shade Room posted about it to get the opinions of followers.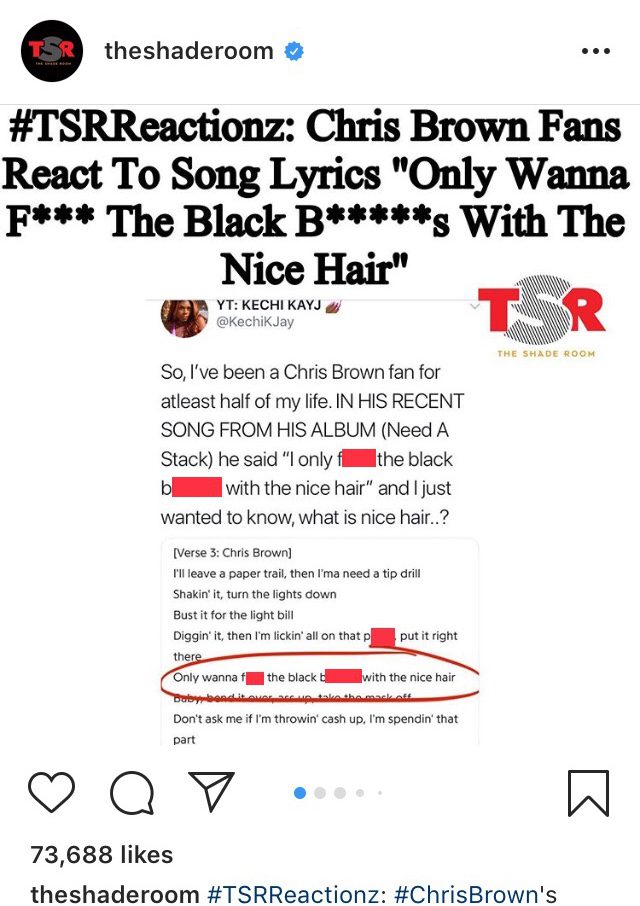 LHHATL star Tokyo Vanity left a comment.
In her comment, she made some interesting accusations.