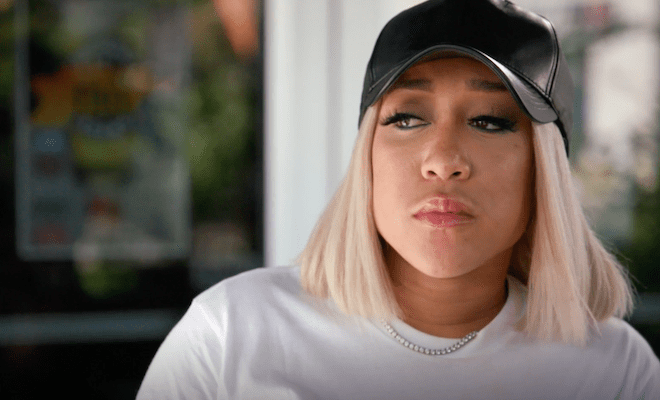 Miami Tip has seemingly burned bridges with "Love And Hip Hop Miami" newbie Saucy Santana. On the upcoming episode, he tells Sukihana just what Tip did that rubbed him the wrong way.
Santana was shot after he left a strip club one night. And he believes it happened because he's gay. But after the shooting took place, Tip hopped on social media and spoke her mind. Tip said that before the shooting, Santana pulled his pants down while he was in the club. He then allegedly got into it with the club's security when they told him he couldn't do that. And Tip said that this wasn't discrimination based on Santana's sexuality.
After the video went viral, Santana was livid. He feels like Tip was too quick to try to spill tea when her information was incorrect. And he believes he was the victim of a hate crime.
So he tells Sukihana that he has something for Tip if she plans on attending his mixtape release party.
Check out the video below.