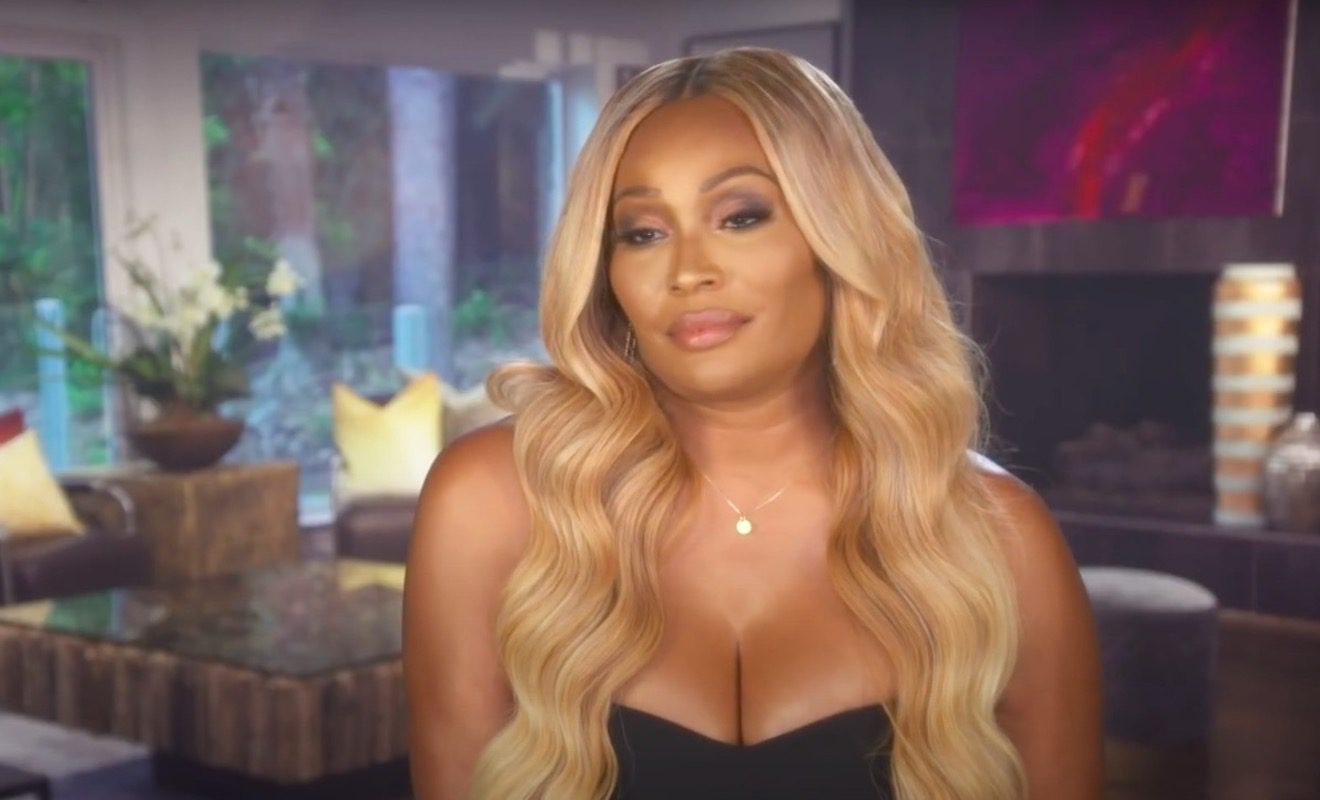 Todd Bridges and Cynthia Bailey clashed while filming "Celebrity Big Brother."
Cynthia Bailey decided it was time to leave "Real Housewives of Atlanta" after season 13. According to Cynthia, she was offered a friend contract. However, Cynthia wasn't interested in being demoted to a friend of the show. Plus, she figured it would be best to leave so she could keep her marriage to Mike Hill intact. That is not always easy to do when women sign up for the "Real Housewives" franchise. In the meantime, those who will miss Cynthia can check her out on the current season of "Celebrity Big Brother."
Interestingly enough, Cynthia isn't the only real housewife who is a part of the current cast. "Real Housewives of Beverly Hills" star Teddi Mellencamp was selected as well. However, she was voted out.
Cynthia survived. But "Celebrity Big Brother" fans are suspecting Cynthia just had a nasty blowup with actor Todd Bridges earlier today. In the clip, Todd can be heard arguing with a woman who sounds like Cynthia. Both threw plenty of "f-bombs" at each other.
Todd said, "That's what I'm telling you. F*ck that, f*ck you, period!" And Cynthia said, "F*ck you!"
When Todd came back around the others, he immediately defended his actions, "Cause she wanna start that gangsta sh*t! She don't know who the f*ck she's f*cking with!"
Omg Cynthia got into an argument on #CBBUS! ? (@maximusmom13) pic.twitter.com/kOqra62TG4

— jay (@JaysRealityBlog) February 10, 2022
Fans were able to hear and witness the drama on the show's live feed. Since then, clips have been spreading around on social media.
Mike Hill has been keeping up with how Cynthia is doing in the house. In response, Mike tweeted, "This dude just lost his mf'ing mind!!!"

Season 3 of "Celebrity Big Brother" is currently airing on CBS.