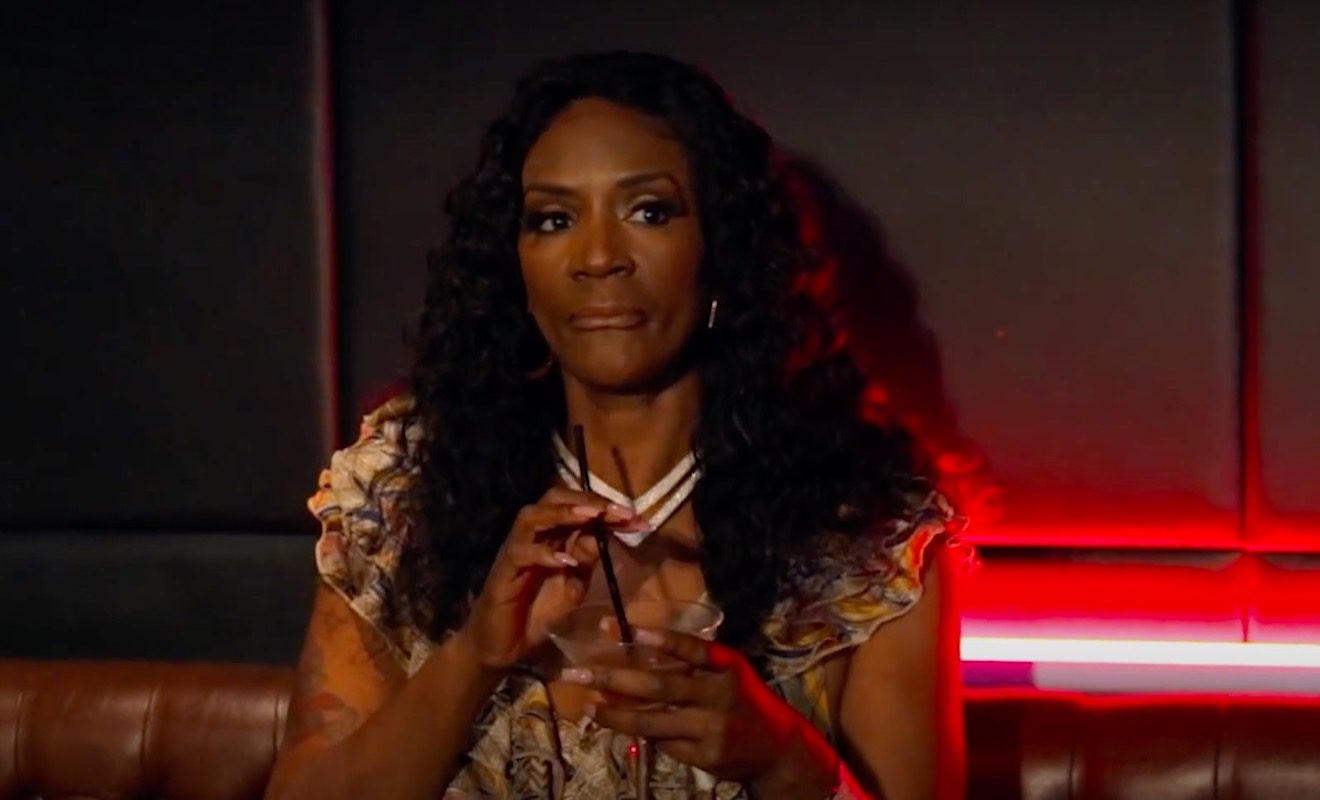 Shay Johnson has been able to maintain a great relationship with Momma Dee.
Momma Dee has an interesting history with some of the women that have been in Lil Scrappy's life. In fact, the "Love And Hip Hop Atlanta" star's most controversial moments have involved her son's love life. When Scrappy was with Erica Dixon, Momma Dee clashed with her and her mother often. They had very tense moments while filming the show. Eventually, Erica would make the decision to move on from her romantic feelings for the rapper. And she blamed infidelity and Momma Dee's interference with her decision to pull the plug. Since moving on from their relationship, Erica and Momma Dee are on great terms. Even co-parenting drama between Scrappy and Erica hasn't harmed Momma Dee's new and improved relationship with Erica.
Another one of Scrappy's exes Momma Dee gets along well with is Shay Johnson. Although Scrappy hurt Shay in the process of messing around with her and Erica at the same time, she's always had a great relationship with Momma Dee. At times, Momma Dee has said they actually have a mother and daughter type of relationship. So during Shay's biggest life moments, Momma Dee has had no problems being there to support her. This relationship has continued even though Scrappy and Shay no longer speak.
Momma Dee denied being messy amid Shay Johnson's pregnancy announcement.
Interestingly enough, Momma Dee is still on bad terms with Scrappy's wife Bambi. On the recent season of "Love And Hip Hop Atlanta," Momma Dee confronted Bambi when she heard that it was rumored Scrappy and Bambi were heading for divorce. Momma Dee strongly believed that Bambi told people she would take the rapper to court to make sure she walked away with his money. Bambi said she never said any of this, however, Momma Dee wouldn't back down from her beliefs. In her opinion, Bambi couldn't be trusted. So she wanted to do what was necessary to protect Scrappy.
Even though Scrappy and Bambi were able to hash out their issues, Momma Dee and Bambi's relationship is still not in a good place. So when Momma Dee recently took to Instagram to show excitement about Shay being pregnant with a baby girl, some LHHATL fans accused her of just being messy and trying to upset Bambi. This is due to the fact that it's been suspected that there may have been a moment when Scrappy was messing around with Bambi and Shay at the same time.

Well, Momma Dee didn't appreciate people accusing her of being messy. In response, she wrote, "For those who have a negative comment, ME AND SHAY HAVE BEEN FRIENDS LONG BEFORE HER AND MY SON HAVE DEALT WITH EACH OTHER, so we will always be mother and daughter. #DoYouHearMe #AndInThatOrder ✅"