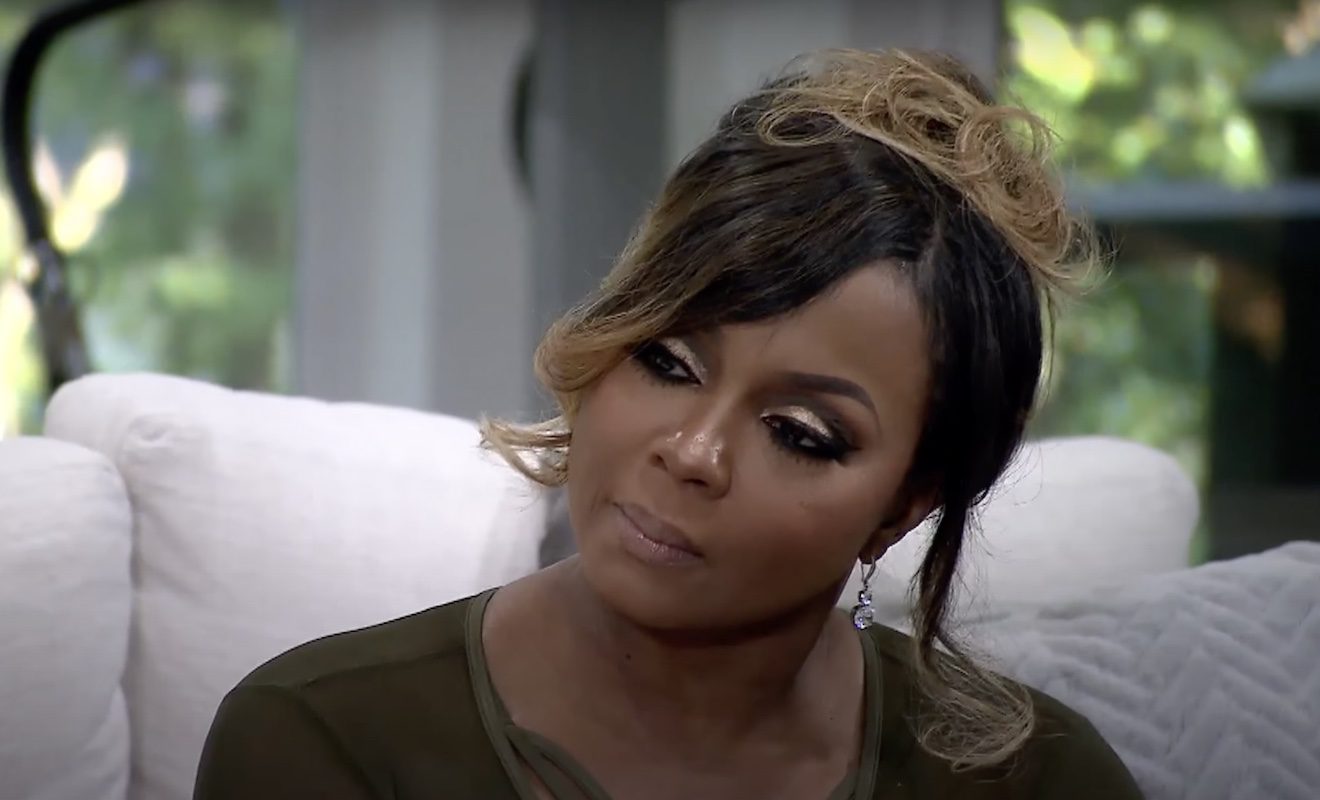 Don't expect Phaedra Parks to say a lot about her RHOA departure.
Phaedra Parks is a polarizing "Real Housewives of Atlanta" former cast member. While some fans want her to return to the show, others want her to stay far away. And they haven't forgotten how nasty her fallout with Kandi Burruss became. So they completely understand why Kandi would leave the show if producers decided they wanted Phaedra back on the platform. Regardless, Phaedra wants to keep her eyes forward. She didn't want to rehash her messy departure when she was asked about it on "Real Housewives Ultimate Girls Trip."
During an interview with Entertainment Tonight, Phaedra explained why she didn't want to talk about her exit. She said, "Actually we had spoke about it earlier. And so they chose not to air it in its entirety. However, that was…and to just be very honest, that was 5 and a half, 6 years ago. There's two sides to that story, you only heard one. And obviously, they chose not to play the other side. It is what it is."
She continued, "I'm living in the present and I think people realize…the people that know, know. Most of the people knew and they still know."
Phaedra Parks doesn't want to go back to RHOA.
When Phaedra was asked if there was any footage she wished would have aired, she answered, "No but I'll say it like this, it is what it is. People are gonna like you and they're gonna believe whatever side they want to believe. And I think my record speaks for itself. Not one day is going to obviously be my legacy. That was some BS as I said then, and it's still some BS. Obviously, I'm back in the Bravo family, so that speaks volumes shall we say."
She added, "Obviously there was this whole issue with me and they didn't want to be bothered with me, then you wouldn't see me popping up at every event 'cause I didn't invite myself, baby."
Phaedra also stressed that she doesn't want to be back on RHOA, "No, I don't wanna pick up a peach. If I wanted a peach, I would have a peach pie."
These days Phaedra would prefer to be on "Real Housewives of Dubai."
"I've made it very clear that's not what I want to do. I will be yachting. Let them continue to sail away on the Titanic."
Phaedra explains not wanting to talk about her #RHOA departure during a #RHUGT3 episode, confirms she isn't interested in returning and says she's been in the same room with Kandi several times. via: @etnow pic.twitter.com/2FtfgA1z7p

— The Peach Report® (@ThePeachReport) July 20, 2022