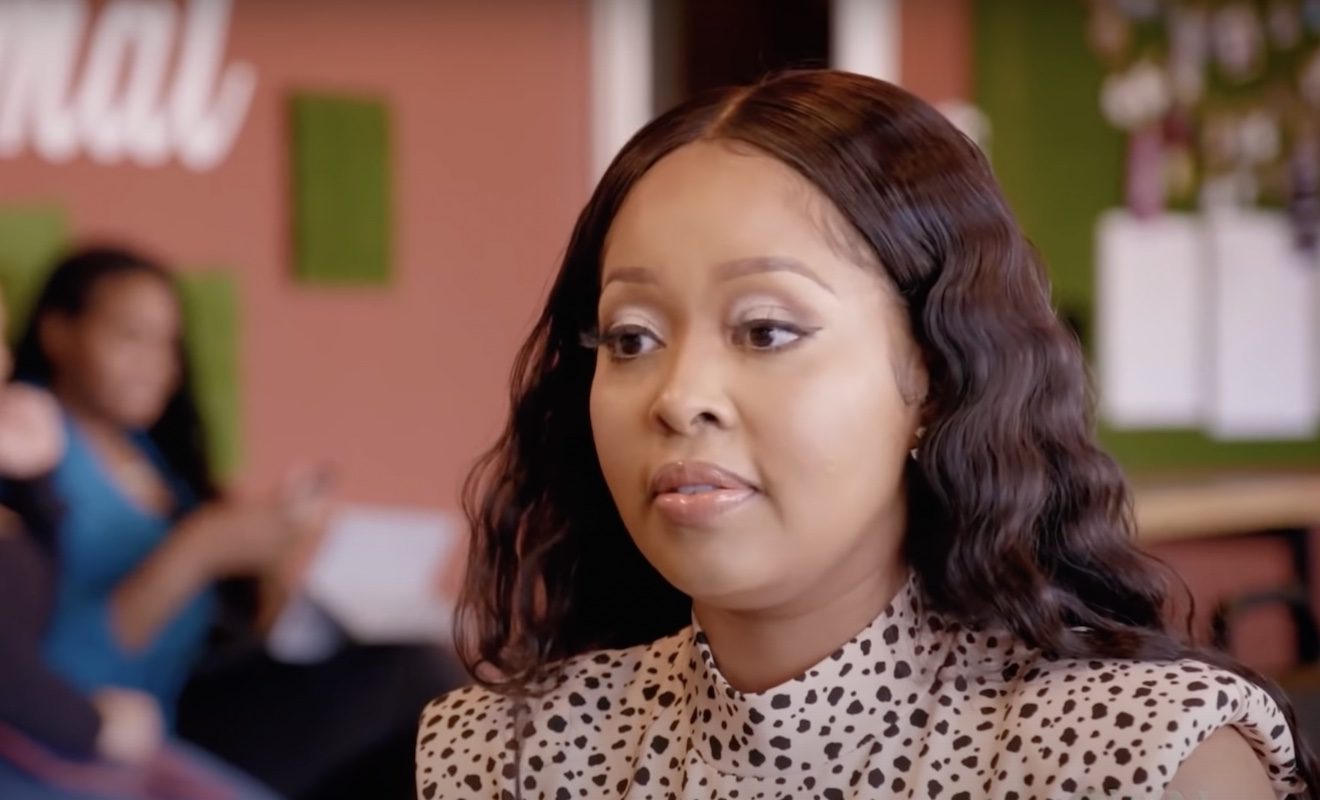 Some LAMH fans are complaining that the drama on the show has become repetitive.
"Love & Marriage: Huntsville" star Melody Shari said she can understand why some of the fans have already expressed concerns about the current season. During the season premiere, Stormi Steele confirmed her disappointment about her friendship with Melody. She doesn't like that she didn't hear from Melody for a bit after the cast wrapped up the previous season. Interestingly enough, Melody already dealt with a similar scenario with Destiny Payton. However, the difference is Melody may have cut down the phone calls to Destiny. But she did continue to keep in touch via text messages. Regardless, Destiny said it wasn't cool that Melody stopped calling her frequently. And she wanted more than texts.
To make matters, even more, deja vu-like, Stormi's mother Miss Bettie has been coming for Melody on the show as well as on social media. So some fans feel like Stormi's current storyline is just a repeat of Melody's past dealings with Miss Wanda. Wanda interjected herself into Melody and LaTisha Scott's feud. So these fans aren't okay with Miss Bettie following the same playbook.
Destiny Payton clapped back after a critic taunted her about being pushed out of LAMH.
Although Carlos King denied that he intended for Stormi and Miss Bettie to replace Destiny and Miss Wanda, some aren't so sure he's telling the truth. Regardless, Melody said that interesting revelations will be made in later episodes. And it turns out Miss Bettie may not have been honest when she explained her reasons for disliking Melody. On the season premiere, Bettie claimed she didn't like Melody after their first meeting. However, Melody confirmed she discovered Bettie was bashing her online before Melody met her and Stormi. Considering Carlos confirmed that Melody was a big reason why Stormi was cast on LAMH, Melody acknowledged that she may need to be more careful about who she helps get on the show moving forward.
When it comes to Destiny's departure, Carlos had been vocal about what led to it. One of his biggest complaints was Destiny wasn't sharing enough of her life on the show. And he started to really take issue with this after Kimmi Scott was so transparent during her cancer battle. So Carlos' patience for Destiny wore thin at the conclusion of the previous season.
Well, Destiny may not be on the current season of "Love & Marriage: Huntsville." However, she's still supporting her former coworkers on Instagram. And she made some time to clap back at a critic, too.
An Instagram user wrote, "You watching from the sideline tho dusty. 🤣🤣"
In response, Destiny clapped back, "You been watching ME from your couch for years. So what's your point Fake page?"