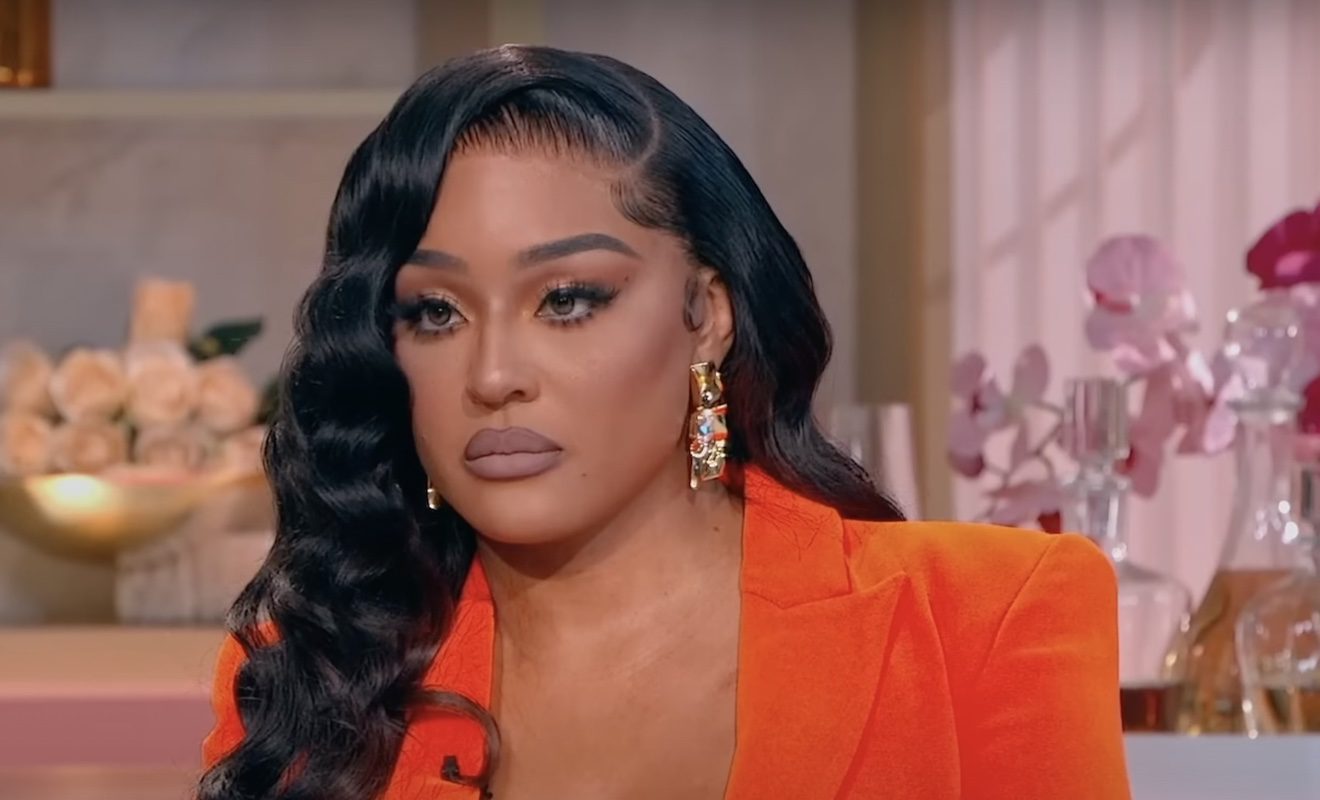 Malaysia Pargo isn't the only one exiting "Basketball Wives."
"Basketball Wives" fans were critical of the latest season. Malaysia Pargo departed the show well before the season's end. As we reported, she took issue with Jennifer Williams alleging that her Atlanta home was lost via foreclosure. At the time, Malaysia had been vocal about her co-parenting situation. She alleged that Jannero Pargo wasn't doing much to help financially with their children. So she was really frustrated. And she decided to put her mental health first. Interestingly enough, Brandi Maxiell said that Malaysia's choice to go didn't make sense to her. She said Malaysia should have stayed because the check should have been a bigger priority.
Jackie Christie later said that Malaysia did what was best for her. And she told Carlos King that Malaysia's mental health took a hit while she filmed the last season. Malaysia being at odds with the majority of the cast certainly didn't help things either.
Well, it seems as if Brandi's time on the show has come to an end, too. Weeks after DJ Duffey confirmed she would not be returning for the next season, it looks like Brandi is out as well.
The upcoming season of "Basketball Wives" will feature the return of Evelyn Lozada and notable new faces.
Hours ago, photographer and blogger LA Gossip shared exclusive photos of the "Basketball Wives" cast filming the new season. Evelyn Lozada, Brooke Bailey, Jennifer Williams, and Jackie were there. But Brandi, Brittish Williams, and Angel Brinks were not in attendance. And they were seemingly replaced by Brittany Renner, Jac'Eil, and Vanessa Rider.
Brittany Renner has made quite the name for herself due to her past with Drake. She also has a child with NBA player PJ Washington. He plays for the Charlotte Hornets.
Jac'Eil is currently dating WNBA player Natasha Howard. Natasha plays for the Dallas Wings.
Vanessa Rider is the wife of former NBA player Isaiah Rider. Teams he played for include the Atlanta Hawks and Los Angeles Lakers.
Evelyn Lozada's return to the show comes as she recently confirmed she is engaged. She met her fiancé Lavon Lewis while she filmed "Queens Court." The plot of the show focused on Evelyn, Tamar Braxton, and Nivea's search for love following complications in past relationships. Tamar and Evelyn walked away with engagements.
She previously departed the show amid her ongoing legal battle with OG.
You can check out LA Gossip's post here.