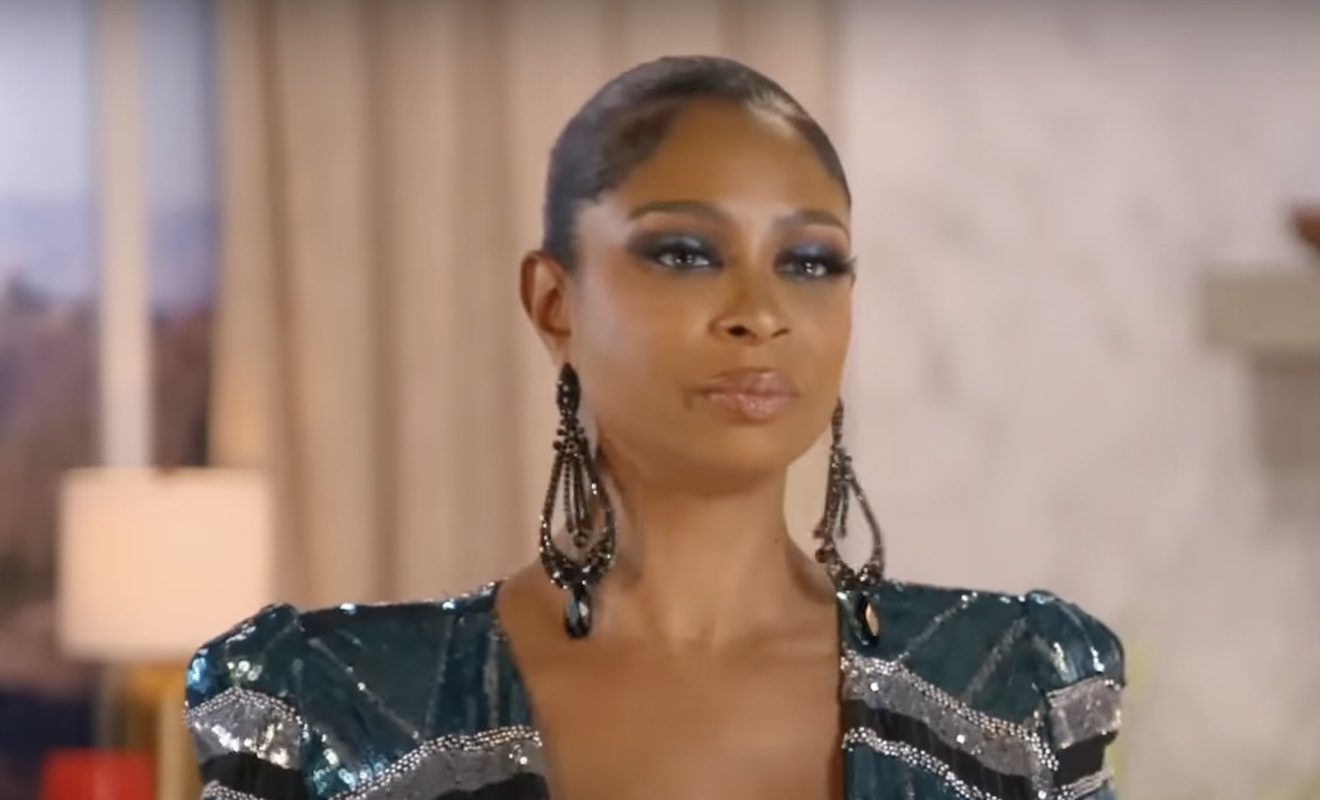 Jennifer Williams has been transparent about her challenges in looking for love on BBWLA.
"Basketball Wives" star Jennifer Williams hasn't had the best of luck when it comes to relationships. Her ex-husband Eric Williams threw a drink in her face when he appeared on the show years ago. Her issues with her ex-fiancee Tim Norman played out on the show, as well as "Sweetie Pie's." Tim has since been convicted of murdering his own nephew.  Jennifer also had major issues with another ex she is facing off against in court. She has accused the man of being a scammer and stealing her Range Rover. And although Brooke Bailey introduced Jennifer to Jelani Harrison, that did not work out either. The good news is their split didn't appear to be a nasty one. Now Jennifer has found love with a man named Christian Gold.
When it was confirmed Jennifer and Christian recently became engaged, some publications began to report some more background information on Christian. He described himself as an "8-figure Wealth Portfolio Manager" on his social media bios. And he also hasn't minded spoiling Jennifer and posting plenty of him doing just that on his social media accounts.
Jennifer has been very open about her happiness with Christian. In one scene, even Brooke notices the glow.
Brooke tells Jennifer, "I mean, look at this smile!"
Jennifer then says, "It's so crazy how much I love him."
Vanessa Rider made some interesting accusations in a new trailer.
Interestingly enough, their glamourous relationship will be targeted on the upcoming season of "Basketball Wives." One of the newbies, Vanessa Rider, has been telling people that she has some messy information about Christian. She planned to expose him while they filmed the show. However, it was unclear just what allegations Christian would be hit with.
Well, a new trailer for the new season was released hours ago. In one scene Vanessa tells Jackie Christie that Christian allegedly served time in prison.
"I started to investigate her boyfriend. He did ten years in prison…"
Jackie then asks, "And you're sure this is the right Christian?"
Vanessa responds, "He changed his name."
When the criticism about Christian makes its way back to Jennifer, she stands by her man.
"The only person who needs to approve of him is me!"
Evelyn Lozada has her own feud with Vanessa. In the trailer, Vanessa calls Evelyn a homewrecker.
"I don't really appreciate homewreckers."
Evelyn is in disbelief, "Homewrecker?"
She continues, "What I'm not gonna allow for you to do is come into this situation tryna paint a picture of me that is not true! You're actually embarrassing."
Evelyn also seems hesitant amid her current engagement. As we reported, she met Lavon Lewis while filming the dating show, "Queens Court."
She tells a friend, "It's something about the idea of me getting married again that really bothers me."
Brooke is still dealing with grief stemming from her daughter's death. But she manages to have some tension with newbie Brittany Renner. When it becomes heated, Brittany throws a drink at Brooke. So Brooke becomes determined to "get her lick back."
Another version of the S11 #BasketballWives trailer is HERE! 👀🔥 pic.twitter.com/YaLlK9Ooy7

— jay (@JaysRealityBlog) October 4, 2023