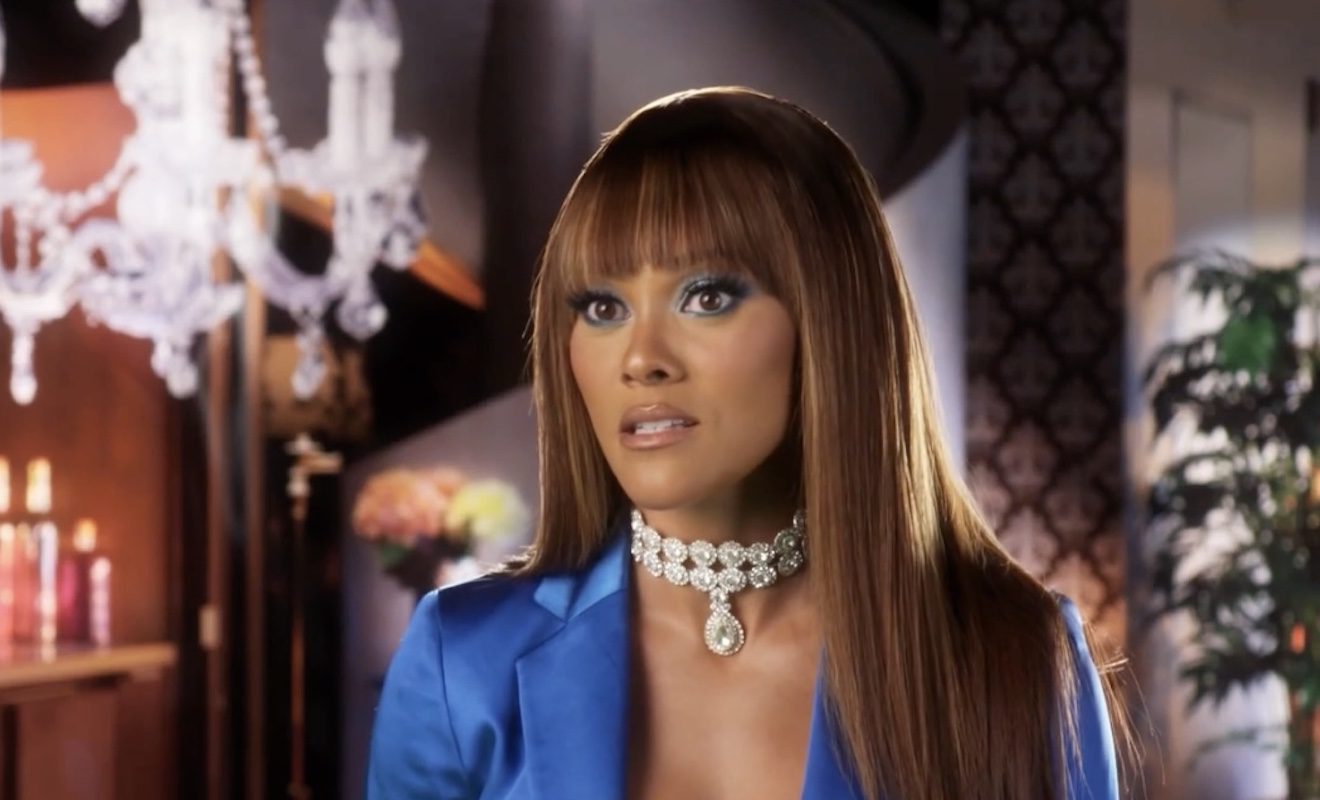 Robyn Dixon and Juan Dixon are receiving a lot of criticism.
"Real Housewives of Potomac" star Robyn Dixon has been a hot topic since she confirmed that Juan Dixon did communicate with another woman during their engagement. However, Robyn denied that he actually slept with the woman. Instead, Robyn claimed that the woman traveled from Canada to DC to hang out with her boyfriend. And he happens to be a Baltimore Ravens player. But she hit up Juan and asked him to pay for her hotel room because she lost her wallet in the hotel's casino. Juan then decided to do a good deed and showed up at the hotel to pay the woman's hotel bill. According to Robyn, that was the explanation Juan gave her to explain the hotel invoice being in his name.
Robyn appeared on "Watch What Happens Live" to discuss the matter more with Andy Cohen. He told her that Juan's story didn't sound all that credible. And he suspected that most fans wouldn't believe it. However, Robyn said that she believes Juan. While he may have been wrong to be in contact with another woman, Robyn doesn't believe that he actually slept with her.
The woman who came forward with the claims reacted to Robyn and Juan's version of events. She denied that she has an NFL player boyfriend. And she alleged that she only came to DC to see Juan. The woman also claimed that she and Juan talked for a year before she traveled to DC.
Ashley Darby had some thoughts about Juan Dixon's story.
Interestingly enough, it doesn't seem as if Andy and RHOP fans are the only ones who have doubts about the story that Robyn told. Ashley Darby shared her thoughts about the situation during an interview with Morally Corrupt. And she thinks it's "fishy."
"I'd be lying if I said the story wasn't fishy. As they say, 'the math isn't mathing' for a lot of it. Why did the woman come down? Why did she and Juan ever connect? Why did he feel the need to help her?"
Ashley suspects Robyn really wants to believe Juan didn't sleep with the woman, "All of those things just start sounding really murky and some part of me thinks that Robyn just really wants to believe that. Part of me thinks that Robyn is not lying, and she just really believes this cause she wants to give Juan the benefit of the doubt."