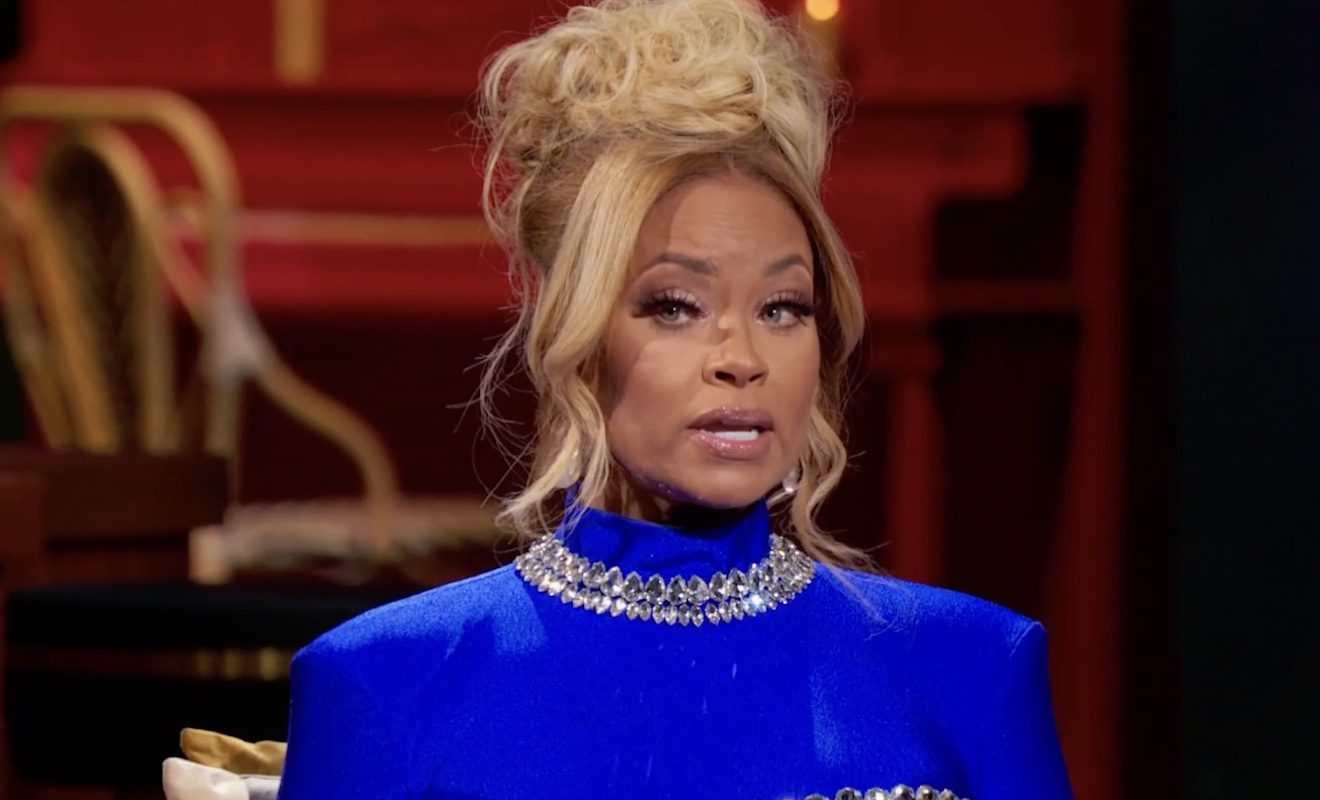 Mia Thornton is having a controversial season on RHOP.
"Real Housewives of Potomac" stars Mia Thornton and Wendy Osefo had a lot of drama on the current season. In fact, Mia assaulted Wendy while the girls were in Miami to celebrate Karen Huger's birthday. Mia planned the trip. And to no surprise, the situation was something that the rest of the cast had no choice but to react to. Gizelle Bryant and Robyn Dixon sided with Mia. They even said that Wendy was being an antagonizer. Candiace Dillard Bassett and Ashley Darby said that Mia was in the wrong that day. They felt like she should have been able to handle Wendy with her words alone. As for Karen, she said that Mia and Wendy were both wrong during that blowup.
Wendy eventually called out Robyn and Gizelle for their stance on the issue. She reminded them that they took a very different position when Candiace was assaulted by Monique Samuels. So she accused both of hypocrisy. They didn't agree. And Robyn said that she didn't think the altercation was comparable to what happened with Monique and Candiace.
Regardless, Mia and Wendy were able to hash things out when the ladies traveled to Mexico. Mia apologized for getting physical. And Wendy apologized for some of the things that she said. So the ladies were on good terms by the season finale. However, Mia did end up having tension with Karen. And she made some accusations that didn't sit well with Karen.
Mia told Karen that she heard that Karen had an affair with a friend of a business owner she knows. Karen denied this. And she made it clear that she's done with Mia moving forward.
Gizelle Bryant's reunion comments have RHOP fans talking a lot on social media.
Interestingly enough, Mia probably wasn't anticipating that Gizelle would be the one to make some serious accusations at the reunion. During a preview for part 1 of the reunion, Mia opens up about the state of her family business. She and Gordon Thornton currently aren't getting along with his brothers. So the couple has decided to just sell their shares of the company once it goes public.
Gizelle then asks Mia, "So did the brothers argue about how the money was being spent?" Mia responds, "That wasn't it at all."
After Mia denies this, Gizelle has more to say, "Because it looked very much like a little bit of embezzlement. Kind of? Like there was money that you guys were taking from the company. And that was paying for the house, that was paying for the renovation. And then you were cut off from that bank account. So it looked a little bit embezzling."
Mia doesn't think this makes any sense, "Why would I go public if we were stealing money? Like, come on now. I would probably keep that quiet."
Gizelle then answers, "But to get in front of it…"
Wendy chimes in, "That's Housewives 101." And Gizelle goes on to say that Mia gave her clarity, "To get in front of it a bit. But you just explained it. I kind of understand a lil bit."