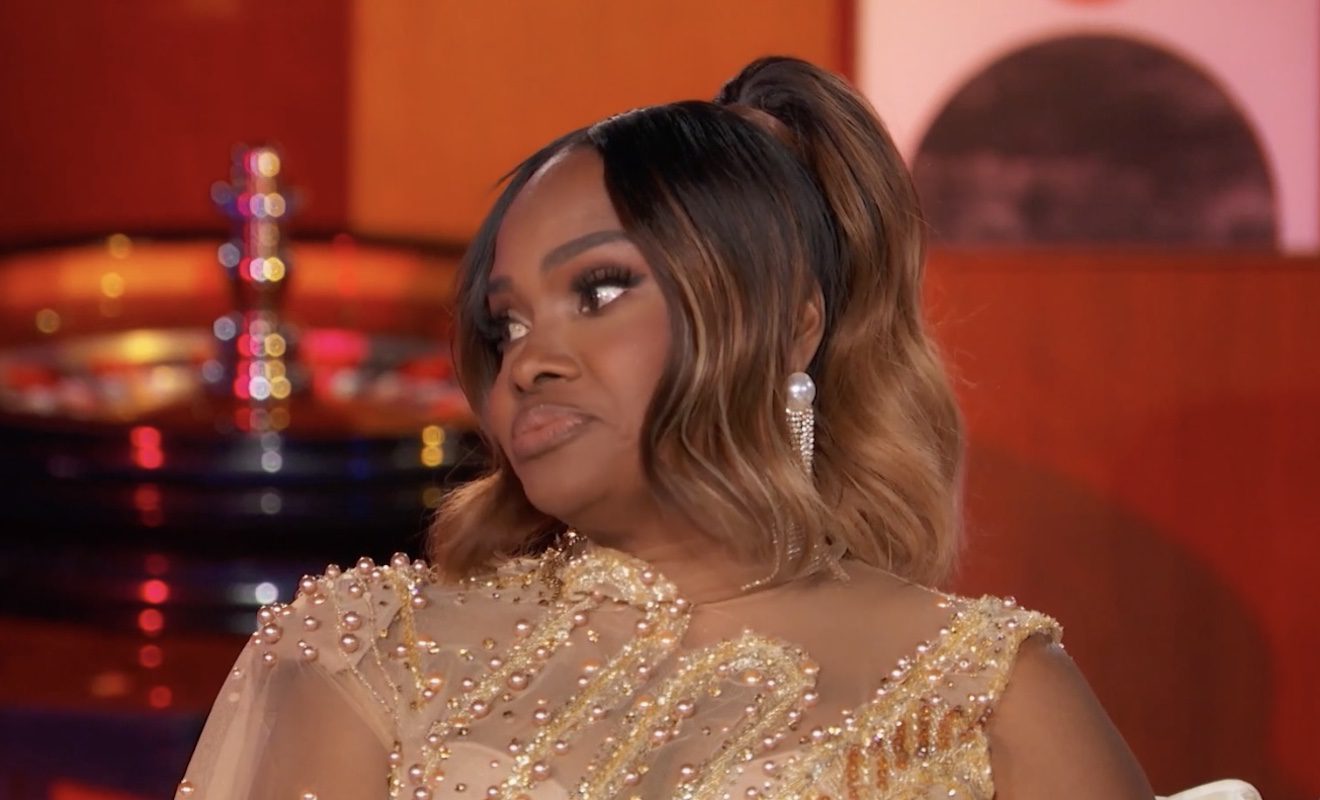 The drama from last season resulted in a cast shakeup for "Married to Medicine."
"Married to Medicine" fans had plenty to say about the recent season on social media. There were rumors at the center of the drama. As we reported, Toya Bush-Harris was accused of sleeping with one of her neighbors. Although Dr. Eugene Harris said he didn't believe there was any truth to what was alleged, Toya was still upset about it. However, she was more outraged about Quad Webb and Anila Sajja questioning if she had anything to do with Anila's house being broken into.
Interestingly enough, Toya wasn't the only one who wasn't feeling the speculation. Dr. Simone Whitmore, Dr. Heavenly Kimes, and Dr. Contessa Metcalfe all thought this was taking things too far. In fact, Simone called Quad out for this multiple times.
Quad had to deal with a rumor of her own as well. She was accused of sleeping with her married contractor. In fact, Simone felt like the gossip made sense. Simone didn't think it was any other way to explain how she could afford her lavish home as a single woman.
As for Quad, she said the gossip is nonsense. She denied sleeping with her contractor. And she showed up at the reunion with lie-detector test results she figured would prove her innocence. However, Simone said she was unmoved by the negative test results. She went on to label Quad as a fraud. Toya and Andy Cohen said that lie detector tests aren't admissible in a court of law.
Quad Webb's ex-husband may return to "Married to Medicine."
One thing Toya and Quad could both agree on is the severity of the accusations they were targeted by. And many fans agreed that cast members may have bit off more than they can chew with the accusations they made about each other during the latest season. So rumors of a major cast shakeup for the upcoming season of "Married to Medicine" went viral.
Carlos King said Phaedra Parks was approached to be a cast member on the next season. But it's another possibility that has caused a bigger stir on social media.
Days ago, Simone made some think that Dr. Gregory Lunceford and his fiancée could be making appearances on the new episodes. She posted photos of her and Cecil Whitmore hanging out with them recently.
Now Heavenly is doing the same. She recently went out to lunch with Greg's boo LaTeasha and posted about it on Instagram. In the caption, Heavenly wrote, "Having brunch with a new friend @sweet tea shhha (LaTeasha Dr.G's fiancée) #DrHeavenly #Married2med DrHeavenlyUniversity.com."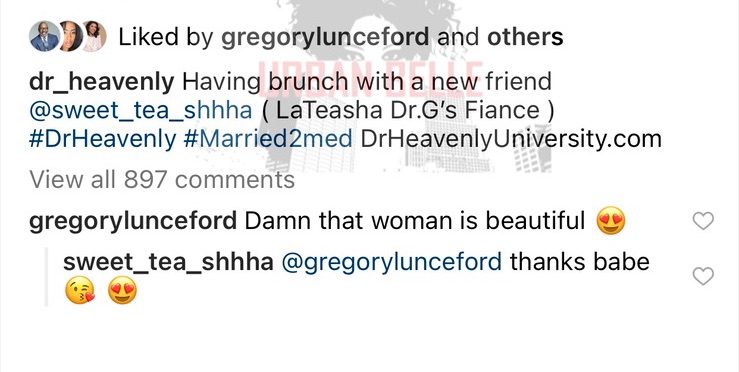 You can check out the photo here.