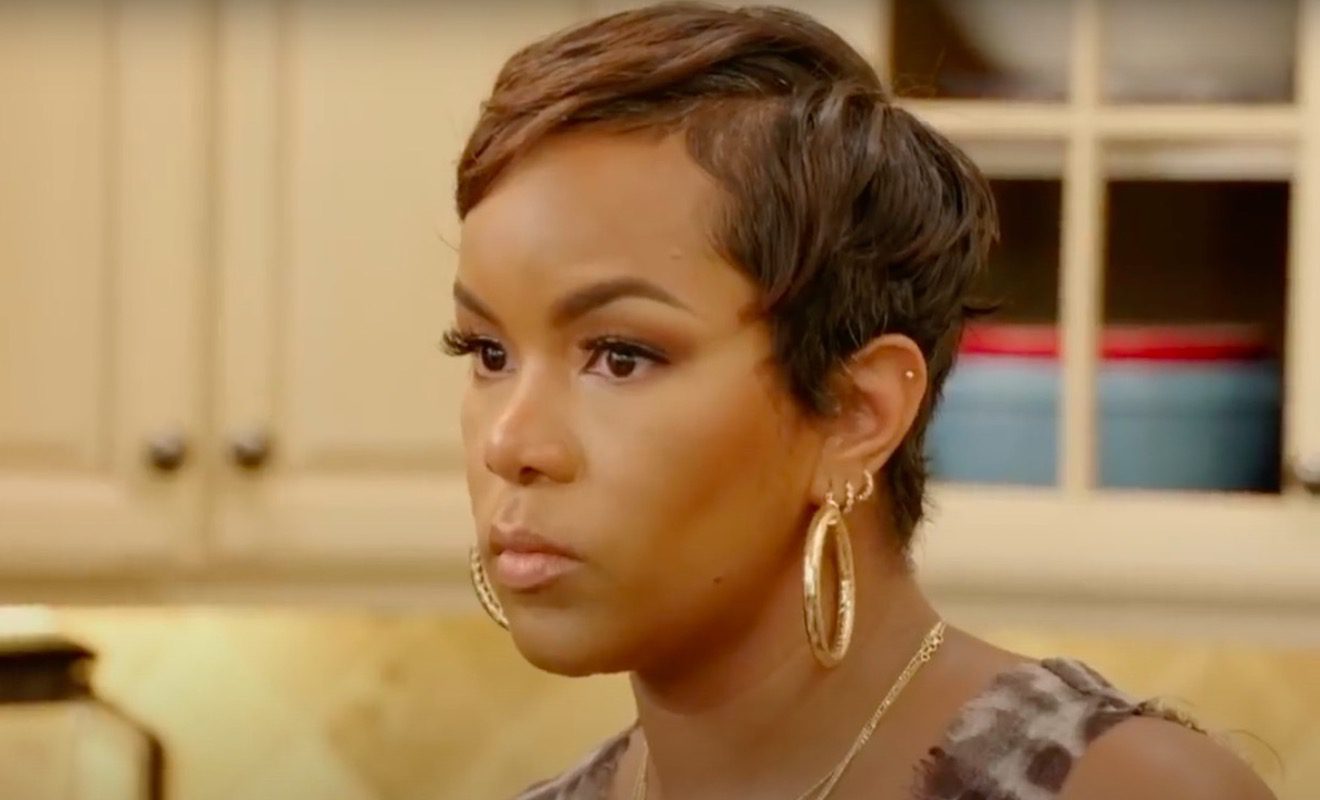 Tommi Walker was accused of cheating on LeToya Luckett.
When it comes to "Friends And Family Hustle," it's easy to assume there may be a lot of interest next season in LeToya Luckett and Tommi Walker's marriage. On the recent season, they began to clash after Tommi's mother Ruby Walker passed away from cancer. However, they were able to get to a better place thanks to counseling. By the season finale, LeToya announced she was pregnant with their second child together. So things were started to look good for them.
Interestingly enough, during the end of LeToya's pregnancy, a woman approached the Shade Room about videos she claims she was shopping around. She alleged that she had a video of Tommi allegedly in a very "compromising situation." And she also alleged that she had a video of Tommi sleeping in a hotel room. The blog claims that staff was able to see the videos, and the man in them had a tattoo that read "Ruby" on his leg.
The woman alleges that she's been sleeping with Tommi and she lives in Dallas. This was a controversial report considering Tommi received backlash earlier this year for making a trip to Dallas without talking to LeToya first. And the fallout from it played out on "Friends And Family Hustle."
Tommi would make frequent trips to Dallas to see his daughter.
After the accusations were made, Tommi took to Instagram to ask people to pray for him and his family. He said that the devil was attacking them.
It also seemed as if Tommi and LeToya were moving forward from the accusations because he made it clear he was counting down the days to when they could be intimate again after LeToya gave birth to their son.
Is LeToya Luckett moving on?
However, now fans have noticed that LeToya hasn't been wearing her wedding ring in her latest photos and videos. And on top of that, she no longer follows Tommi's two Instagram accounts. Plus, she took off that she's a wife on her Instagram bio. So people are speculating that LeToya may be in the process of moving on from the marriage.
You can check out LeToya's latest posts here.
Fans will probably be able to get a true update on the upcoming season of "Friends And Family Hustle." The cast has reportedly been filming.