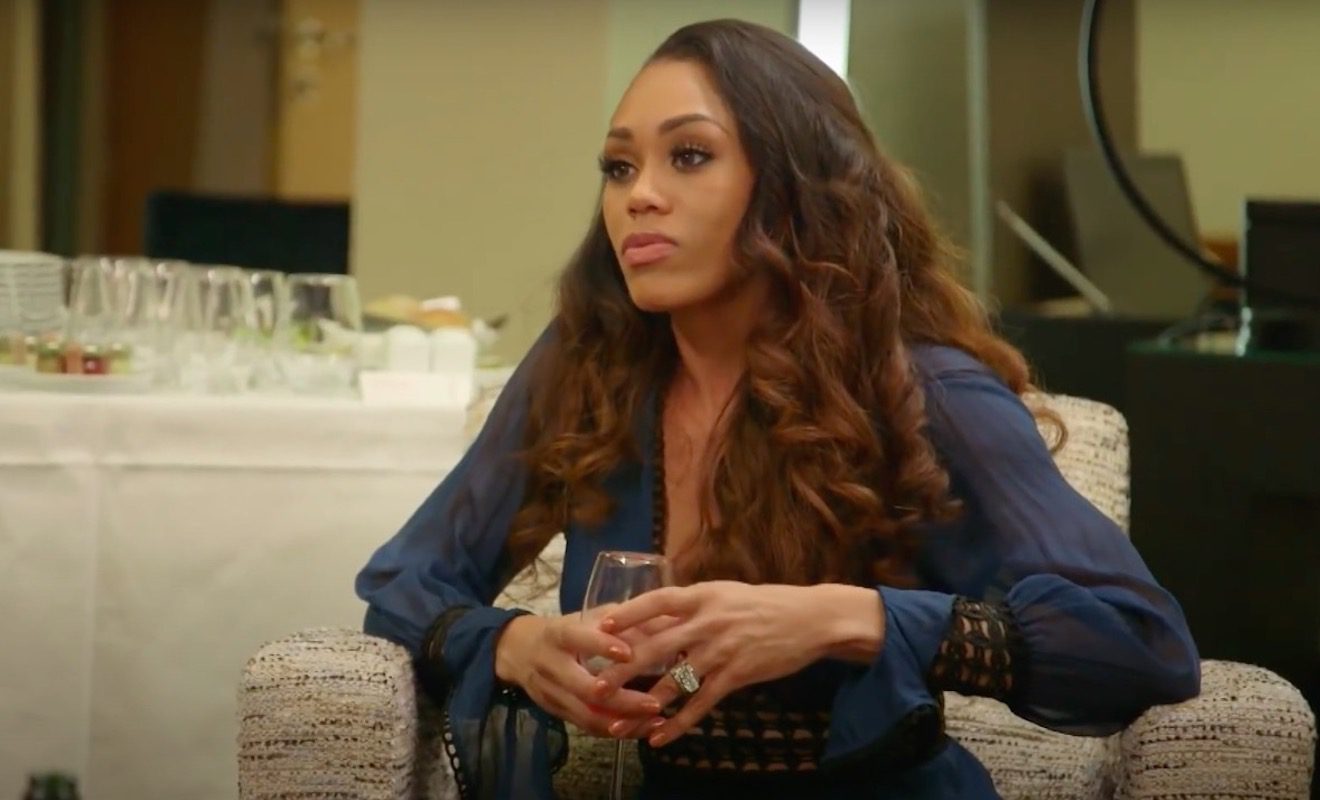 The "Real Housewives of Potomac" reunion was thoroughly discussed on social media.
"Real Housewives of Potomac" star Monique Samuels caused quite the stir at the reunion. Even though it was Candiace Dillard she came to blows with last year, Gizelle Bryant was her target. And it just seems as if the whole situation caught Gizelle off guard. She didn't have a whole lot to say after Monique took out her binder.
Monique accused Gizelle of faking her reconciliation with Jamal Bryant. In fact, Monique claimed that the reunion was just for the show. And in real life, she had screenshots of Jamal telling another woman this. The woman he reportedly sent the text messages to is someone who claims she was with Jamal during the time he was supposed to be back with Gizelle.
Jamal Bryant was dragged.
Although Gizelle went on to call it all lies, it got pretty silent after Gizelle confirmed that the text messages did come from Jamal's phone number.
Monique called Gizelle a fraud and she then nicknamed Jamal "Pastor Holy Wh*re." She went on to accuse Jamal of sleeping with women from his congregation.
He took to social media to respond.
At first, Jamal wanted to appear unbothered. And he didn't seem to have any plans to address what was said. He made this clear with an Instagram post. However, a couple of days later, he responded on Facebook Live. He said that he is single. And things didn't work out with the woman he was sending text messages to. He denied sleeping with his congregation. Jamal also said that comments Gizelle's father Curtis Graves made were "disparaging."
Interestingly enough, most of his ammunition he had seemed to be for Chris Samuels.
He said Chris has anger management problems. And he accused Chris of trying to attack Gizelle and Robyn at the reunion. Jamal also claimed that Chris had to be restrained by security.
Then he accused Chris of having CTE. And that some of Chris' former teammates reached out to him urging him not to respond to Chris because he's in such a bad state healthwise.
The woman who sent the text messages to Monique Samuels also responded.
Jamal also accused Chris of going off on a black woman at a Safeway. And he claimed to have video footage of the alleged incident.
While Jamal said he was only defending himself because Monique came for him for no reason, he got some interesting responses on social media. Some people called him out for his comments, and they expressed that they felt he was out of line seeing as he's the pastor of New Birth Missionary Baptist Church. So the backlash was thick, with some even questioning why he would make such strong accusations about Chris' health.
And not too long after, the woman who supposedly sent the texts to Monique had some things to say. She claimed that she had actually been dealing with Jamal for 8 years.
Monique Samuels reacts to the CTE accusations.
Even though there are two parts left of the reunion, Monique did address the CTE accusations about Chris. While speaking to an Instagram user about her podcast, "Not For Lazy Moms" and the CTE claims, Monique said, "?  ?  ?  we did this episode weeks ago and released it Tuesday. I must be prophetic ?  My husband is one of the nicest people you'll ever meet and no he does not have CTE ?  the ignorance is unbelievable. But when you poke the devil he gets big mad. Guess I poked the devil ??‍♀️ #truthHurts #PastorHolyWH*RE"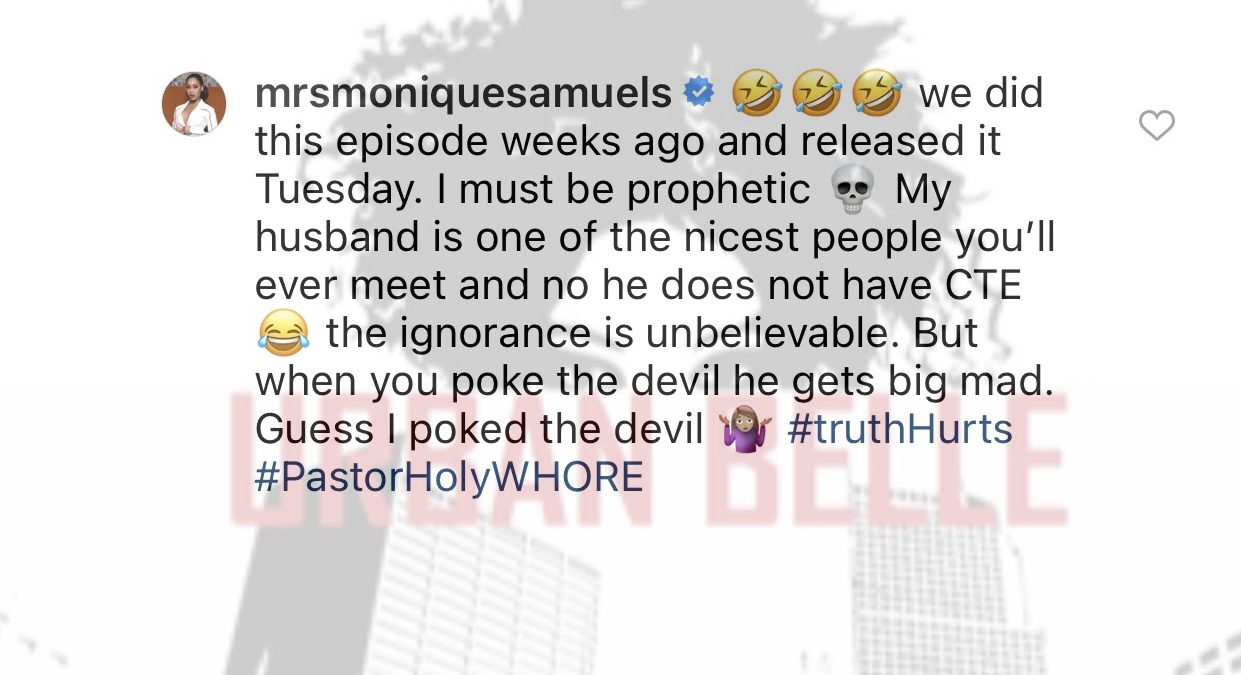 Monique said more during an interview with Big Tigger for V-103 and RADIO.COM.
When asked about her binder revelations, she said, "I don't start stuff, they come for me and I come back double hard."