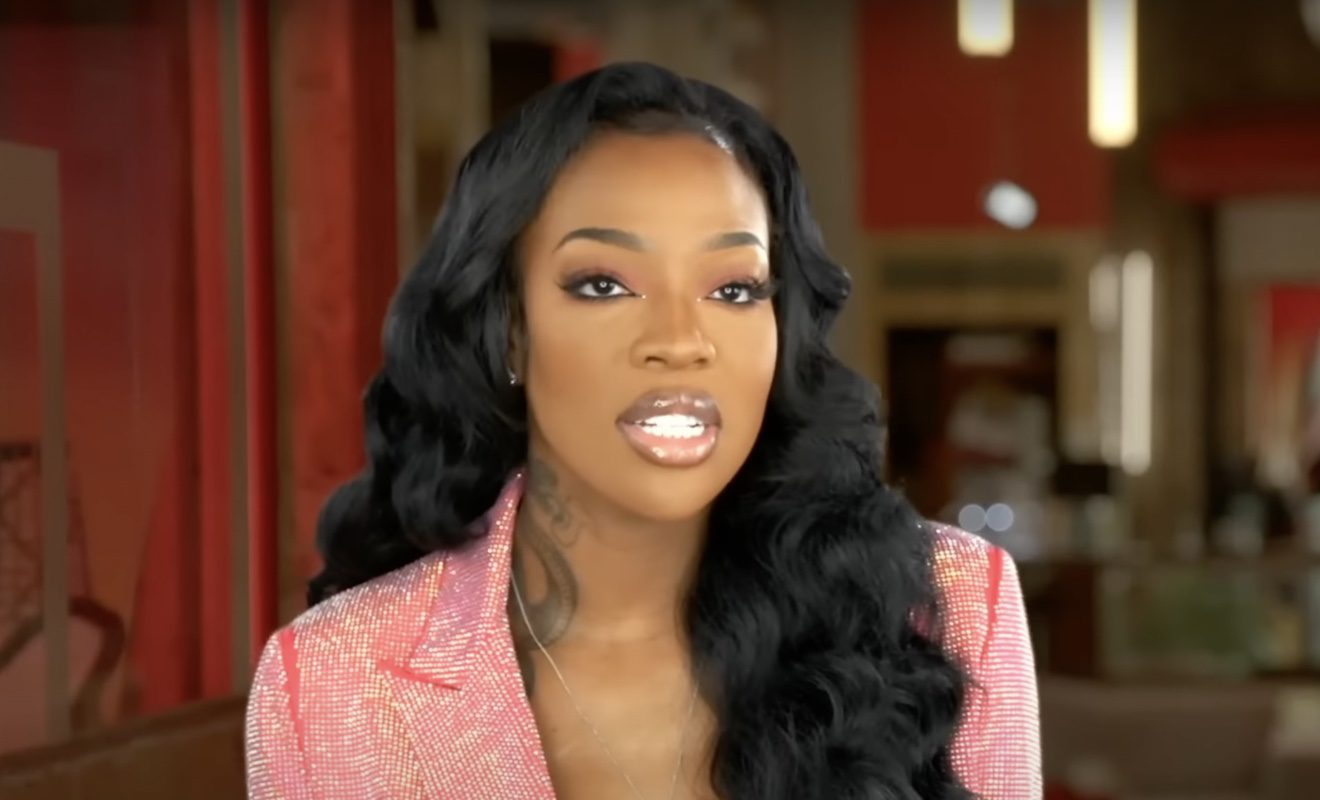 Draya may not be the only child after all.
The gang notices Ryan has started getting new booths installed in the shop. No one wants to get in his way, so they are waiting until the process is over to find out where they will be tattooing now. Draya tells them that a young lady hit her up on Facebook two years ago and claimed they are sisters. And the woman's father looks a lot like Draya. Since Draya has never known her father, she wants to move forward to see if this person is really her sibling. 
Nina called Phor out on social media.
Phor comes to the shop to give Ryan an update about Nina. He didn't like that Nina brought another man to his party. He thought that was messy. So he's been ignoring her calls and texts. This didn't sit well with Nina. So she called him out on Instagram. 
On Instagram Story, she wrote, "@PhorEverIM The only ***** I know that'll **** a million bum *** ******* but get mad if I breathe in a ***** direction! You're corny as **** and I'm sick of playing nice with your toxic, narcissistic, manipulative ***. Now hopefully, you'll get this message!!! 😘"
She also wrote that she was fed up. And she's been too nice.
In a green screen interview, Phor says that he doubts Nina would have brought the man to his party if he wasn't on the show. And Nina needs to understand that this is his show, not hers. 
Don vents about his own co-parenting frustrations.
Meanwhile, Nina tells Ashley she doesn't see how what she did was such an issue for Phor since they aren't together. He even called her a *** over this. But she's still open to hashing things out with him for the sake of their son. 
Phor isn't the only one having a frustrating co-parenting moment. Don is as well. His daughter's mother, Whitney, moved to Dallas for more job opportunities. However, Don doesn't like that it's cut into so much of the time he spends with his daughter. Ashley tells him he needs to talk things out with Whitney. 
Ryan is told that Ceci is missing and all of her things and tattooing equipment are gone as well. So it seems like she quit.
Phor and Nina's issues only worsen.
Nina and Phor meet to attempt to hash things out after the listening party drama. Nina denies bringing a male friend to be spiteful. They end up arguing and getting in each other's faces. And Phor tells Nina that she can move out of the place he got her. Nina refuses to be controlled by him.
Shogun hears from Ceci. She tells him she had to quit working at 9 Mag for personal reasons. And she's grateful for the time she had there with him.
The DNA test results are in. Draya and Anastasia are confirmed to be half-sisters. They cry and embrace each other.
What are your thoughts on the episode?
"At the end of the day we ain't gotta be friends or nothing, I'll take care of my son and you take care of your son." 🤷🏾‍♂️

Phor and Nina get into a HEATED argument over their boundaries when it comes to co-parenting. 💥 #BlackInkCHI pic.twitter.com/Kuywkljk9d

— Black Ink Crew (@BlackInkCrew) September 7, 2022