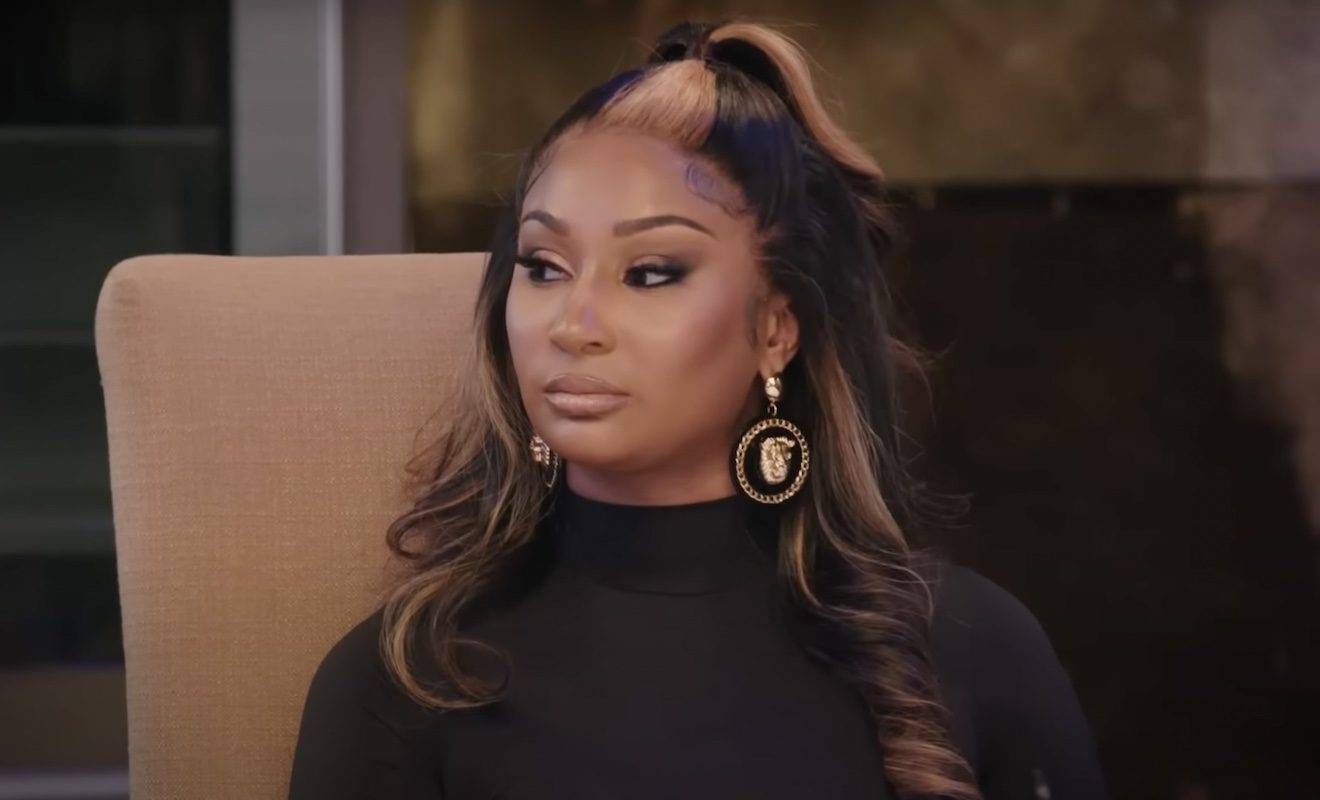 Friendships continue to fall apart on LAMH.
Melody Holt is on the outs with LaTisha Scott and Destiny Payton. The "Love & Marriage: Huntsville" star clashed with LaTisha over cheating rumors about Marsau Scott. Although Martell Holt was the first one to make the claims, LaTisha took issue with Melody backing him up. In Destiny's opinion, Melody tried to ruin her marriage. Melody apologized for her actions. However, LaTisha told Melody she wasn't willing to move on from the situation. It's been rocky between them since. And Miss Wanda has only intensified things with her social media comments.
Destiny and Melody's friendship wavered after Melody started to call Destiny less. Melody claimed she needed a mental health break after filming the season. But she thought it wouldn't upset Destiny since they continued to keep in touch via text message conversations.
Regardless, Destiny has developed a friendship with LaTisha. And on the upcoming episode, shady comments are made after they discuss the tension Destiny and Melody had in her store during the MaDonni event.
Destiny Payton and LaTisha Scott shade Melody Holt.
Melody showed up and spoke to Destiny. However, Destiny didn't hear her. So she called out Melody for not speaking. And Melody brushed her off, telling her she wasn't going to give Destiny a moment. Destiny clapped back by saying she should be escorted out like she did LaTisha years ago when she showed up uninvited to an event Melody was hosting.
In the trailer, LaTisha tells Destiny, "She need to turn around and your a*s gonna tell Mel, 'I should have had you escorted out like you did Tisha.' I was like how the h*ll did I get in this?"
Destiny responds, "Well because I thought about how she felt when you came to her event…"
LaTisha then says, "And I was nice. I didn't even come with any drama." She continues, "That was a moment for her."
Destiny feels she was the moment on that day, "Yeah, like I was tryna have a moment. And I wish I would have said this instead of being escorted out. I am the moment. This my place. How you gon tell me you ain't gon give me a moment? This is, this is my moment. What are you talking about? Take some air out of that head."
View this post on Instagram