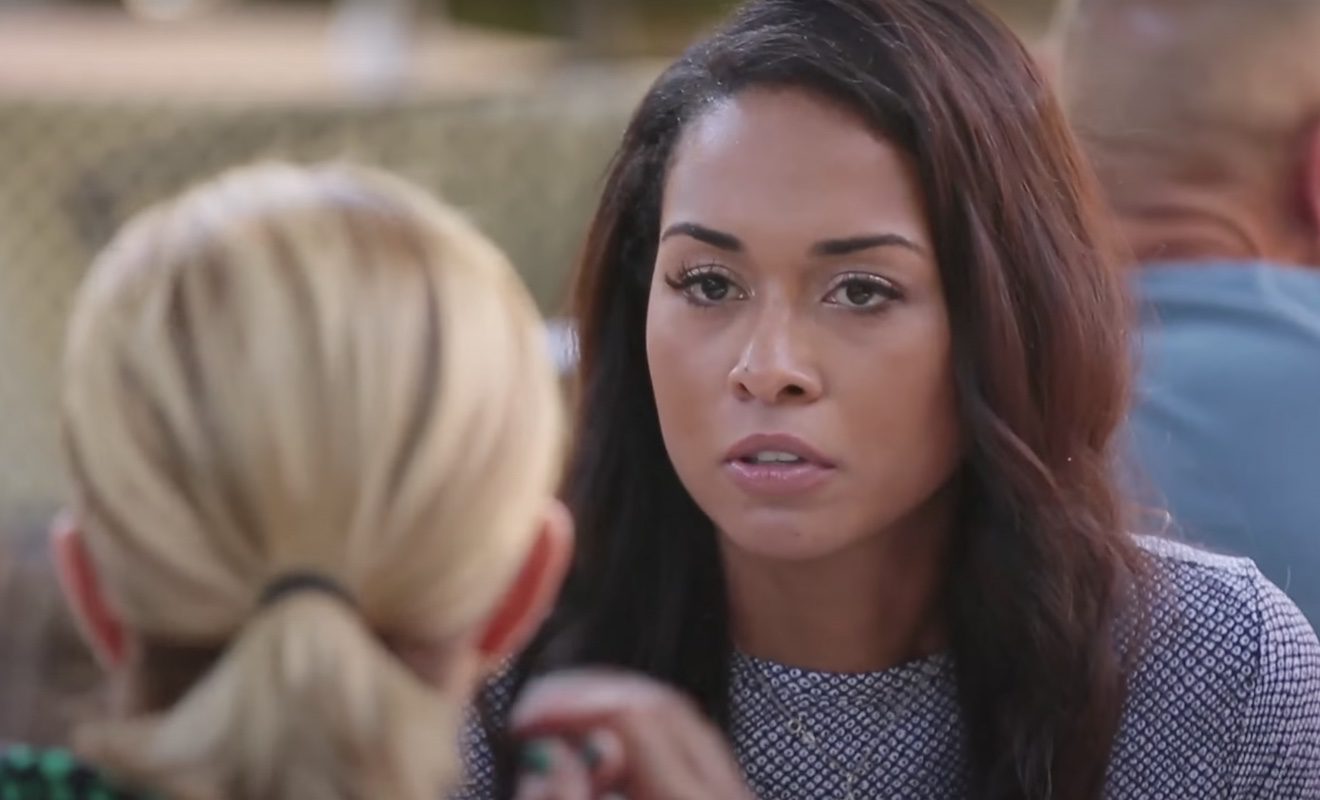 RHOP fans have been very vocal about the current season.
"Real Housewives of Potomac" is in the middle of another controversial season. As we reported, Robyn Dixon has been receiving a lot of criticism. She's been clashing a lot with Karen Huger as of late. After she called Karen fake, Karen responded by calling her and Juan Dixon's wedding fake (this was prior to them officially remarrying). Karen also alleged that Juan has a girlfriend whom Robyn knows about. Robyn denied all of this. She even said it was the first time she heard Juan has a girlfriend at all. Interestingly enough, Robyn later made a revelation on her "Reasonably Shady" podcast with Gizelle Bryant. She confirmed Juan was in contact with a woman who made cheating accusations recently.
The woman then contacted a blogger and provided a copy of a hotel invoice that was in Juan's name. On the podcast, Robyn said that Juan didn't sleep with the woman. And while he did pay for her hotel room, it's not as messy as it seems. According to Robyn, Juan told her that the woman is from Canada. However, she traveled to DC to see her boyfriend who currently plays for the Baltimore Ravens. She ended up losing her wallet. So she asked Juan to come to the hotel and pay the bill. And he did so because he felt sorry for her.
The alleged side chick denied that she is dating a Ravens player. She also said that she only came to DC to see Juan. So Robyn and Juan's version of events do not make any sense to her.
One of the issues Robyn's critics had about her actions is she purposely chose not to address the situation on RHOP. Instead, she made the revelation on the podcast. And she told her supporters she planned to share more details on Patreon. So fans would have to pay in order to hear more details regarding the hotel invoice.
Katie Rost wants to return to RHOP.
When Robyn appeared on "Watch What Happens Live," she downplayed it all to Andy Cohen. She said that no one on the "Real Housewives of Potomac" cast shares everything. So she didn't see why it was such an issue that she didn't address the matter on the platform. Regardless, Andy pointed out that she is paid to show her life on the show. And even though the issue had been worked out while the cast wasn't filming, it would have made more sense for Robyn to address it anyway since it was a reason the wedding was pushed back.
Amid the backlash, some are wondering if it's time for a cast shakeup. To no surprise, past cast members who are no longer on the show have been tossed out as possibilities by fans. Meanwhile, Katie Rost confirmed that she would like to return. It's just that no one in charge is biting.
In a tweet, Katie wrote, "I've asked Andy Cohen to bring me back, apologized, gone to shul and said sorry. All that stuff. Radio silence. I have a lot going on that a lot of people can relate to and a lot HAS changed. I'm reliable. If they are still casting, hire me. I'm here. And I'm real. #RHOP for real."