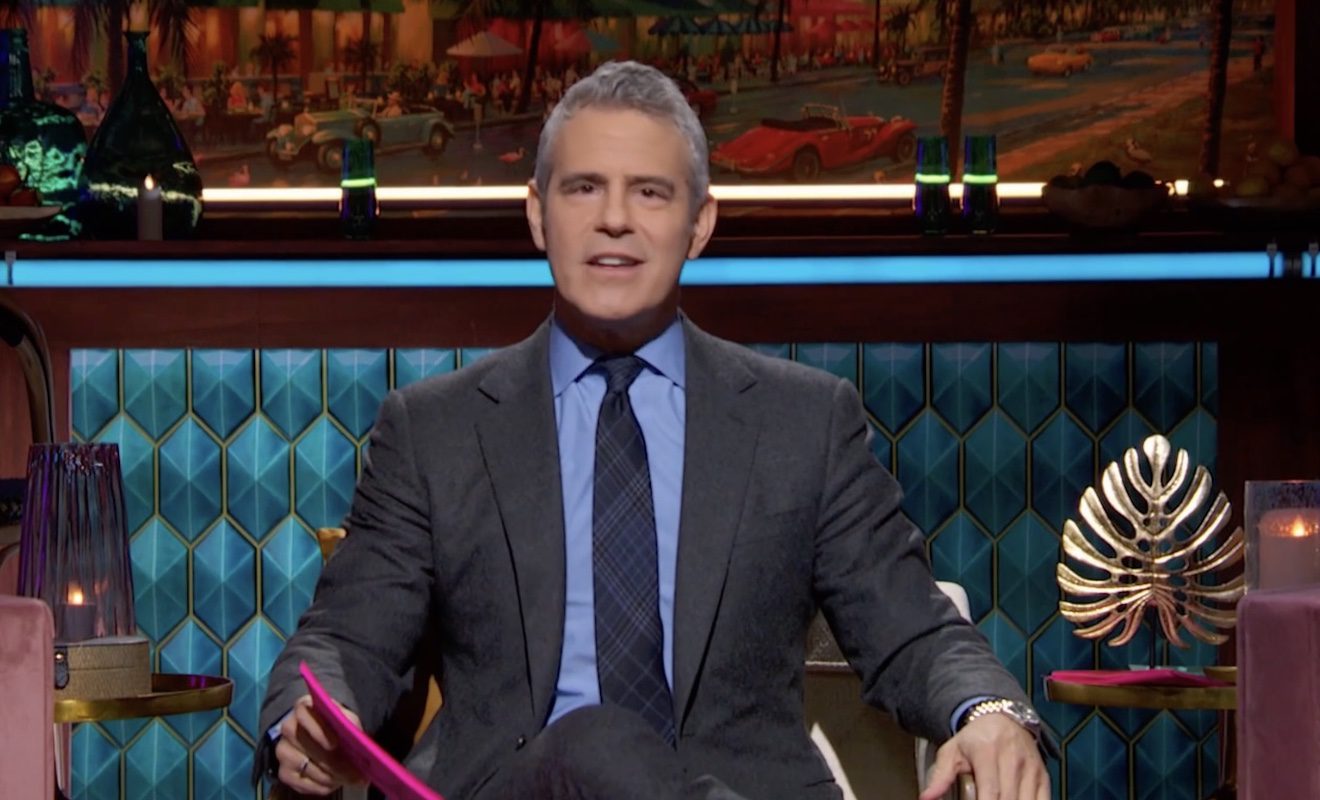 Gizelle Bryant crossed the line with Candiace Dillard Bassett.
The current season of "Real Housewives of Potomac" has been full of drama. Ahead of the season premiere, it became pretty clear that Chris Bassett was upset with Gizelle Bryant. It turns out, Gizelle accused Chris of making her feel uncomfortable at last season's reunion. She alleged that Chris asked her if they could speak privately. But Gizelle took issue with being alone in the room with a married man. To make matters even messier, Ashley Darby came through with more accusations. Her friend alleged that Chris flirted with her at Karen Huger's event. Gizelle later accused Chris of groping the woman. When confronted about this, Gizelle said that she had misheard the accusations from Ashley.
To no surprise, Chris and Candiace Dillard Bassett are furious about the accusations. And Chris denied doing any of the things he's been accused of. The entire ordeal made Candiace reflect on the state of the show. She doesn't think it's fair that Gizelle can make accusations about the other women when she doesn't share much of her personal story.
Karen Huger has been clashing with Robyn Dixon and Mia Thornton.
Another controversial moment of the season was Mia Thornton and Wendy Osefo's altercation. Things went left while the cast was in Miami for Karen's birthday. After words were exchanged over Wendy's dead business deal with Peter Thomas, Mia assaulted Wendy. She threw her drink at her first, and later her purse. Despite the blowup, Wendy and Mia were able to hash things out during the cast trip to Mexico.
Karen may be on cordial terms with Gizelle as of now, but her feud with Robyn Dixon has worsened. Both have made messy accusations about each other's relationships. Interestingly enough, Karen also had some tension with Mia. Mia didn't defend Karen after Charrisse Jackson-Jordan made controversial claims about Karen's past. And Mia later approached Karen with more gossip. She told Karen that it was alleged she had an affair with a friend of a business owner Mia knows. Karen denied this and said she was done with Mia.
Andy Cohen addressed the controversial reunion seating.
Considering all of the drama that took place, RHOP fans were surprised by the seating for the reunion. Andy Cohen anticipated this. So he addressed it during filming.
In a preview for Part 1 of the reunion, Andy says, "You know what I want to start with? How do we feel about the seating tonight? You've all kind of been marveling."
Candiace answers, "Well, it was your design. Yeah."
Andy responds, "No, I was a voice."
He continues, "It is decided by all of the producers. And a lot of times it has to do with who's getting along. If you're not getting along, typically we're not going to put you next to each other."
Andy goes on to say that it was challenging, "Now let me say this. This is a complicated group because there are a lot of people who have issues. So it's a puzzle."