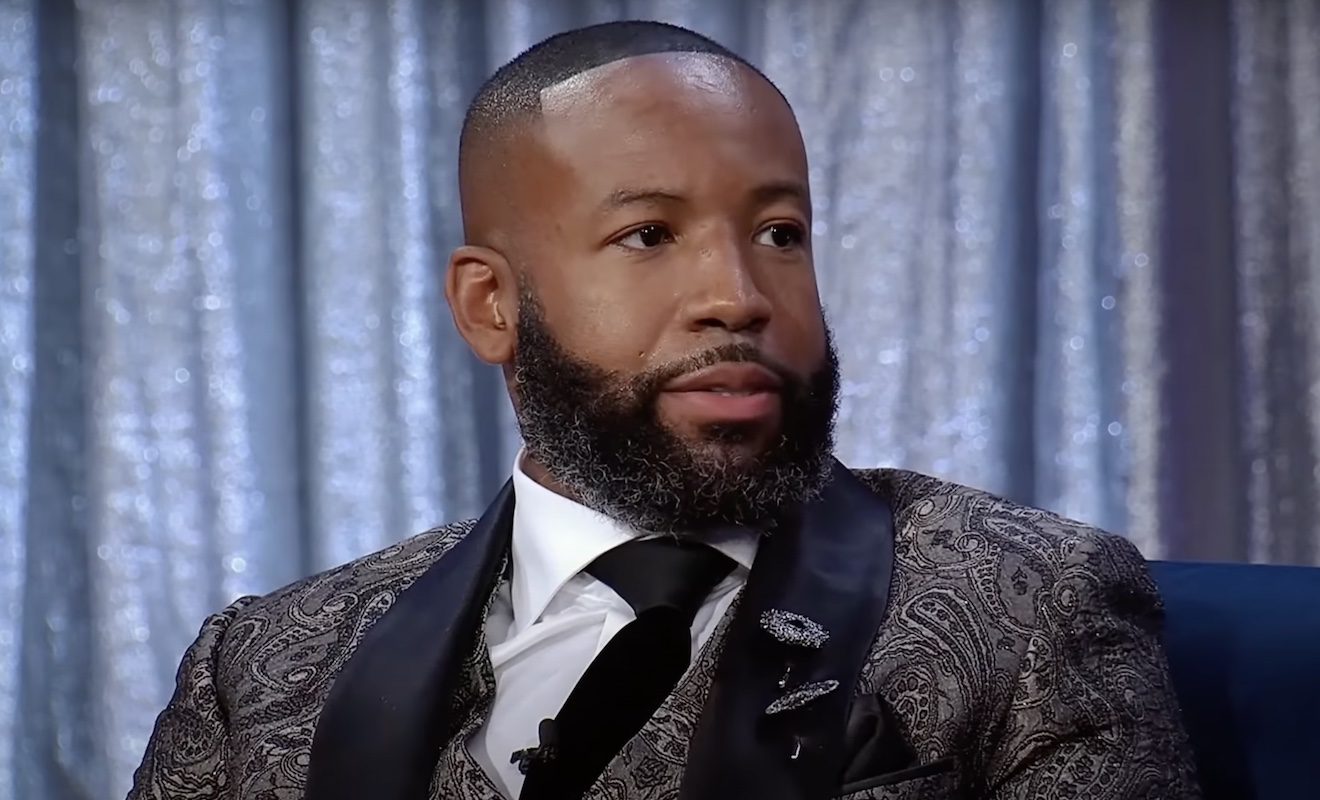 Carlos King has received some backlash amid the popularity of LAMH.
The men of "Love & Marriage: Detroit" are already receiving backlash on social media just one season in. Some fans have complained that they are all "toxic" husbands. This has also resulted in some criticism of Carlos King as well. In fact, some "Love & Marriage: Huntsville" fans have accused Carlos of liking and supporting toxic men who should not have a platform. This all came to a head after Melody Shari made some very strong accusations about Martell Holt. She alleged that Martell threatened to release a video of them being intimate while they were still married. Martell then did an interview addressing the accusations. And he claimed he was just "defending" himself because Melody was "bullying" him in her interviews.
The matter was taken pretty seriously by some LAMH fans. A petition was even launched calling for Martell's firing. As for Carlos, he's made it clear on his YouTube channel that he prefers to remain neutral when it comes to Melody and Martell. And he firmly believes that they are huge reasons why "Love & Marriage: Huntsville" became a smash hit on OWN. So as far as he's concerned, he doesn't want to show to move forward without them.
Well, Carlos addressed some of the criticism he's received during an interview with "Love & Marriage: Detroit" star Anthony Thompson.
Carlos King isn't certain that his critics would watch a positive reality show.
Carlos asked Anthony, "People think Anthony is toxic, the men on Detroit are toxic, Carlos likes toxic husbands. What do you have to say when people throw those narratives in your direction?"
And Anthony answered, "I think it's bull crap. It's people being fake because let's be real if these cameras went home with everybody…see, I'm on a lot of boards. And I talk to a lot of people. It's so many men I know right now that are unhappy and married and do stuff at home and they all be on social media smiling, taking pictures, and acting like they happy go lucky. And that ain't true."
He continued, "Let's be real. They can say what they want to say. But y'all watching because y'all know y'all connect to it."
Carlos then responded directly to his detractors, "If I created a show and it was about everybody being happy-go-lucky, life is good, rainbows and Skittles, and we have picnics on Saturday and that's that, y'all would call my show boring and not watch it and it will be canceled, right? The thing is this, everybody's relationship is different. Everybody, man, female or they; everybody has a toxic moment, a moment that they're not proud of. Every relationship goes through its ups and downs, we're watching the show because, at the end of the day, you can relate to it."
Check out the full interview here.