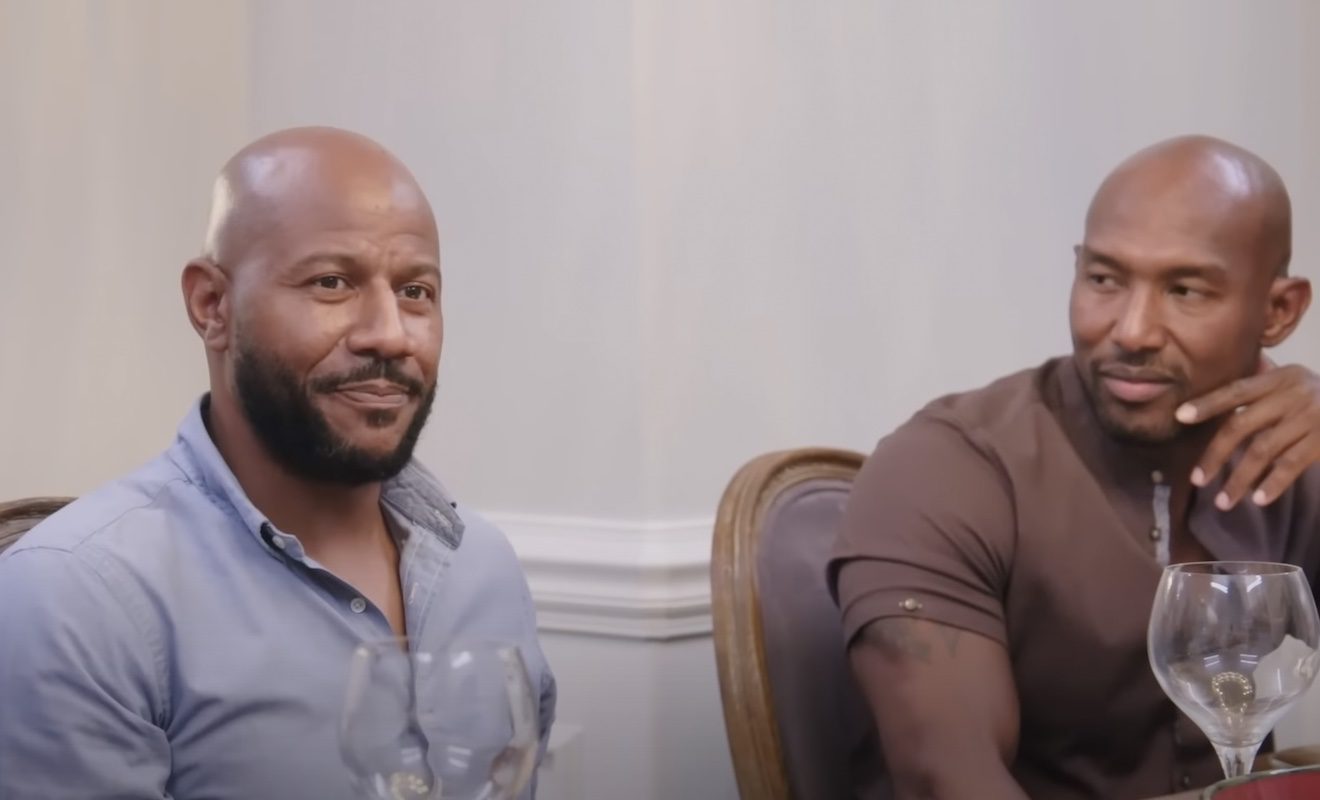 Miss Van continues to be a target of rumors on LAMH.
Melody Shari made some interesting comments on the recent episode of "Love & Marriage: Huntsville." She said that Marsau Scott didn't tell her what he wanted to discuss ahead of the sit-down he invited her to. So when the conversation began and he let her know that the topic was he and Maurice Scott's conversation with Mark Scott, Melody shut it down. And she asked Marsau if anything Mark said directly had anything to do with her. After Marsau said they discussed Mark's past comments about Miss Van, Melody said none of that is her business. And she is only there to talk about things that actually concern her. 
Interestingly enough, Mark's social media comments weren't the only thing addressed on LAMH. Marsau also accused Van of paying for Mark's child support. He also agrees with Mark that he allegedly had a romance with Van. Van has denied this multiple times. However, fans still had a lot to say on social media. They were shocked by the child support accusations. 
Miss Van denied paying child support for Marsau Scott and Maurice Scott's brother.
Van was asked about Mark's scene on the show during a recent interview with Lula Abera. And she denied that she paid Mark's child support. 
"I have never…the men that I've been around in my life, they stay out of what they call women business. So I've never seen…I'll just say it like this. Some of these men on this show, I just don't know (laughs)."
She adds, "First of all, you've never seen me with this person. I've never been to any family gatherings or anything. I've never been around you with this person or anything. And if I have, which I didn't, if I have, what business is it of yours?"
Van said she's being lied on, "But that was thrown out there. To sort of distract from what was going on. The whole way I got into this little back-and-forth stuff was Melody and Martell (Holt) and the Scotts were having it out. They threw me in the mix with a lie. And if you're going to put a lie about me out there like that questioned my character like you said it did, I don't know how you figured I wasn't going to respond to that. And then when I do respond, you have a problem with it?"
Producers were made aware of Miss Van's concerns?
After she was asked when she was notified about Mark's scene being filmed, she said, "After it was filmed.  And when it was brought to my attention that it had happened, I went to production and I expressed my concerns. It had been a situation where I had actually had to go to my local police station and make them aware of some stuff the individual kept going on live saying that he was in my hometown. Out of concern for my safety, they had officers patrolling by my home at night. "
Miss Van also said that she now has a firearm to ensure her safety.
She continued, "I expressed my concerns with production. I told them everything that I just said and I also told them if you all are willing to give this individual who said these awful, terrible things about my child and about me, and you're going to give them a national platform to continue to bully, then I'm gonna dot my i's and cross my t's. "
It's about having things documented, "So if something should happen where I have to defend myself by any means necessary, it's going to be documented that I brought this to your attention."
Miss Van thought those in power would take her concerns seriously.
Van shared more about the conversation she had with producers, "The person that I first spoke to about it, they actually started crying. And they were like, we didn't know. We didn't know and no one should be treated like that. And I know that very day that person made a call to someone a little higher up than they were and explained to them what was going on. "
She added, "So I really was hoping by her response to it, that that scene would have gotten cut. That it wouldn't have aired. But once I got back in my office that Monday, I followed the whole conversation up with an email. And I cc'd other people on it because I wanted to have a paper trail showing that I did bring this concern to the people I had access to bring the concern to. And if they didn't handle it properly or if something came out of it, to be known that I did express my concerns. "
Check out the full interview with Lula Abera below.