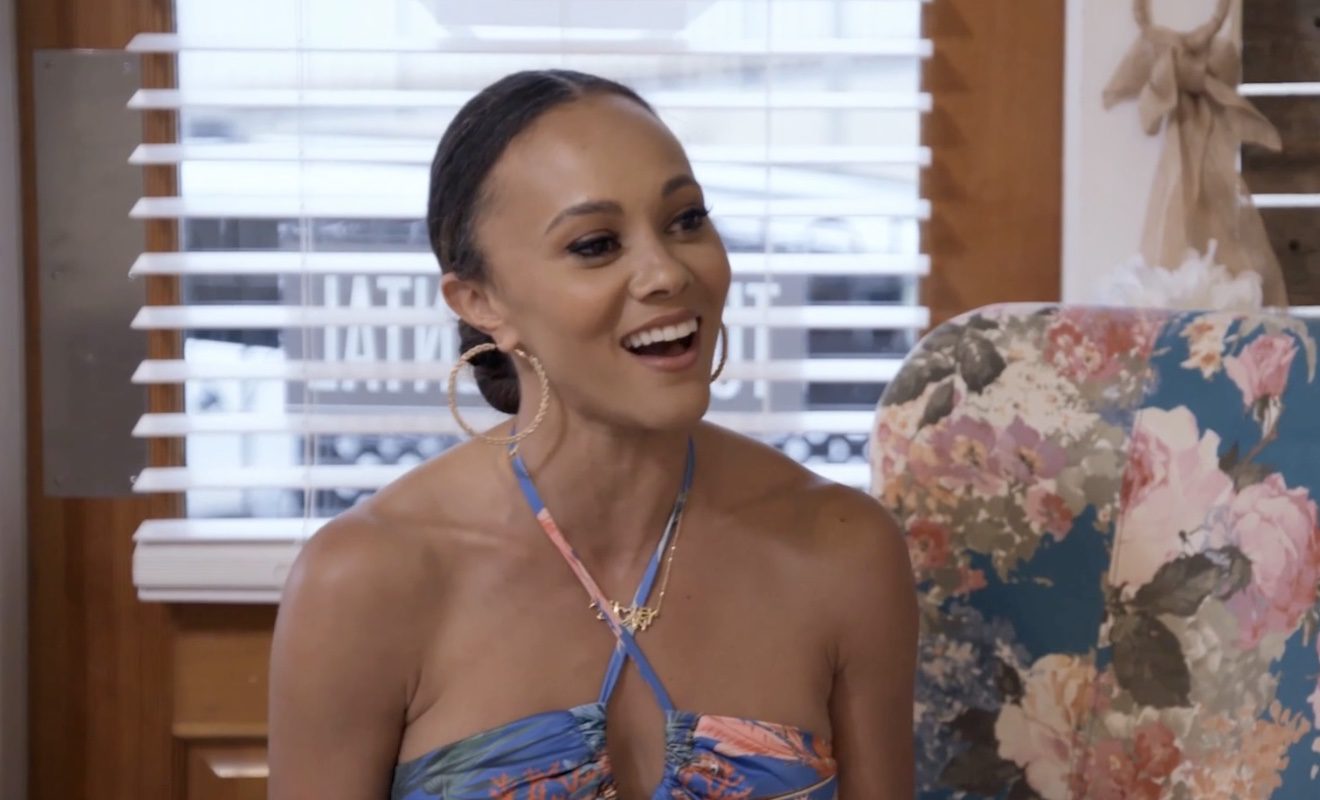 Mia Thornton and Wendy Osefo's altercation was a hot topic.
"Real Housewives of Potomac" stars Wendy Osefo and Mia Thornton's blowup on the current season was a very controversial moment. Wendy felt violated after Mia threw a drink and purse at her while the ladies were in Miami. As we reported, their argument was the result of Wendy's business deal with Peter Thomas not working out. Mia and Wendy clashed over the fact that Mia said that Wendy was wrong to travel to Miami and not reach out to Peter. The whole situation caused a lot of conversations on social media. Interestingly enough, other cast members had some strong opinions as well.
Gizelle Bryant and Robyn Dixon accused Wendy of antagonizing Wendy. They didn't appear to have much sympathy regarding the assault. In return, Wendy accused the green-eyed bandits of being hypocritical. And she reminded both that they took very different stances when Monique Samuels assaulted Candiace Dillard Bassett.
In fact, Gizelle refused to be around Monique and even hired security because she said she felt unsafe. Robyn also stopped filming scenes with Monique because she felt like no remorse was shown.
Candiace and Ashley Darby both said that Mia was flat-out wrong to get physical with Wendy. Both thought Mia should have been able to use her words instead.
As for Karen Huger, she said Wendy and Mia were both wrong. Mia was wrong to choose violence, and she thinks Wendy was wrong to make accusations about Mia and Gordon Thornton's marriage.
Ashley Darby gives Gizelle Bryant a bone.
Interestingly enough, Mia and Wendy were able to hash out their issues on the recent episode. During the group's final night in Mexico, Mia apologized to Wendy for assaulting her. She also told Wendy that she believes she's a beautiful woman and she wants to be cool with Wendy because she respects her accomplishments. Wendy returned the compliments. And both women agreed that they were ready to move forward and get along.
By the end of the episode, Mia and Wendy even partied with Ashley and Candice. And in a green screen interview, it was said that Mia had a flirty moment with Wendy and told her she wanted to "orally please" her.
This is addressed on the upcoming episode. In the first look, Ashley spills the tea to Gizelle about their last night in Mexico.
During a preview, Ashley and Gizelle help Robyn try on wedding dresses. While she's away in the changing room, Ashley tells Gizelle, "Mia was just admiring Wendy's physique."
Gizelle asks Ashley if Mia saw Wendy's "lady parts" and Ashley said no, "No, she was saying how attractive Wendy is and stuff and like she was like…"
And Gizelle interjects, "Into her?"
After Ashley says that it was clear that Mia was into Wendy, Gizelle asks another question.
"Did Wendy reciprocate?"
Ashley answers, "Wendy was intrigued."
Gizelle just found it all a bit strange, "So we went from throwing a drink on Wendy to liking her ******. Maybe that's why she threw the drink."
Ashley responds, "Maybe a little ****** frustration? Cause they left together and I don't know what transpired."