Evelyn Lozada and Brooke Bailey recently dragged Jackie Christie on social media.
"Basketball Wives" stars Brooke Bailey and Evelyn Lozada called Jackie Christie out recently on social media. First, Evelyn accused Jackie of telling others she didn't think Malaysia Pargo should be on the show. Evelyn made this claim after Jackie told her X supporters she wanted to see Malaysia back on the platform. Jackie said she was taken aback by this. During a recent interview, Jackie addressed the situation. She said she never said she didn't want Malaysia on "Basketball Wives." But what she did say is she would support Malaysia's decision to leave in order to prioritize her mental health.
Jackie was also asked about Brooke during the same interview. As we reported, the two ladies had a disagreement involving the death of Brooke's daughter. Brooke accused Jackie of not really being there for her during the tough time. Jackie then posted screenshots on X showing she reached out to Brooke when she first learned of the tragedy. Regardless, Brooke still feels Jackie should have done more than text messages. During a recent episode, Jackie and Brooke seemingly hashed things out. However, Jackie told Funky Dineva that she didn't like how the scene was edited. And she didn't need to take accountability for anything because she did reach out to Brooke.
In response, Brooke made a lot of accusations about Jackie on X. She alleged that Jackie said she wanted to slap Evelyn and Shaunie Henderson. Brooke also accused Jackie of being upset about not being included on the billboard for "Basketball Wives." Instead, the ladies featured were Evelyn, Shaunie, and Jennifer.
Jackie Christie responded.
Well, Jackie clapped back by posting a screenshot of Brittish Williams telling her it was wrong to not include her on the billboard.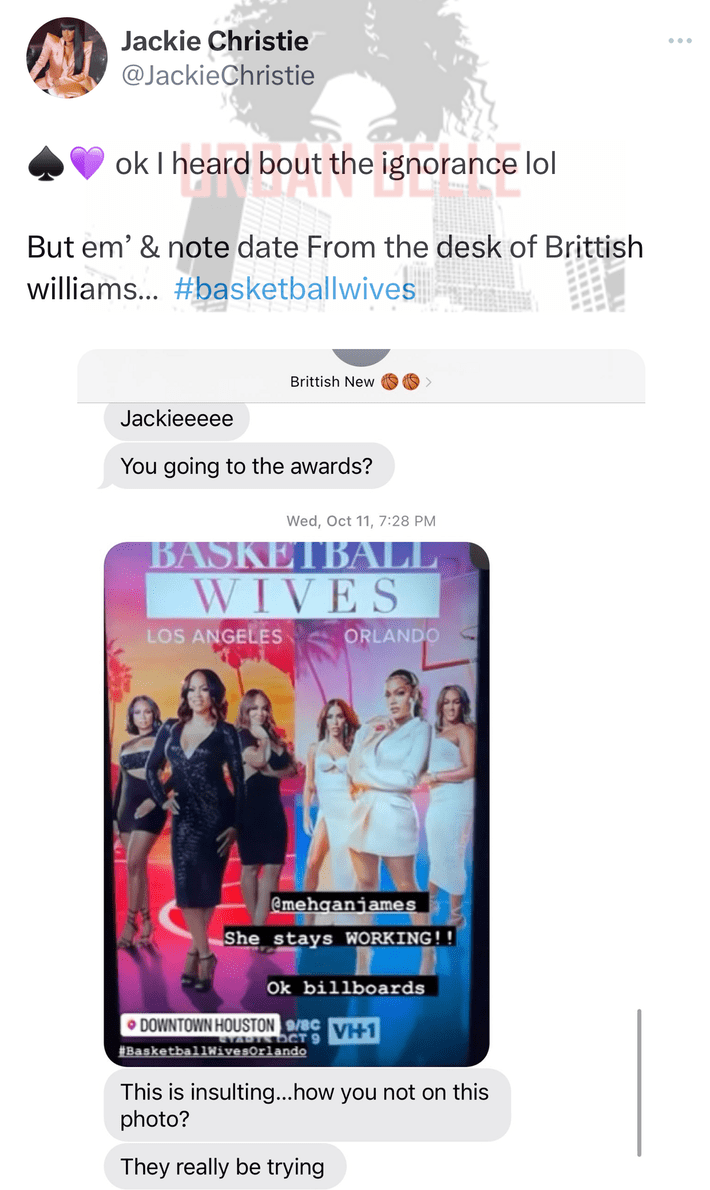 Brooke then responded with a screenshot of another text Brittish sent Jackie. In this text, Brittish is accusing Jackie of getting her fired from the show.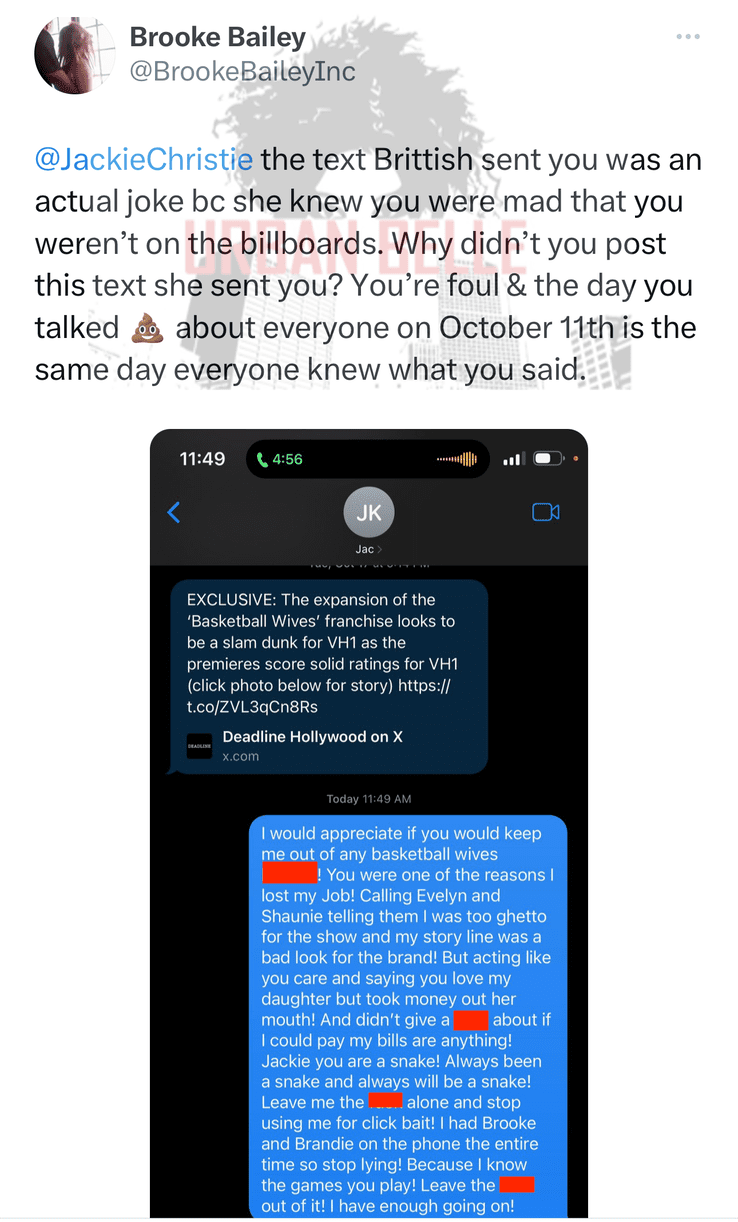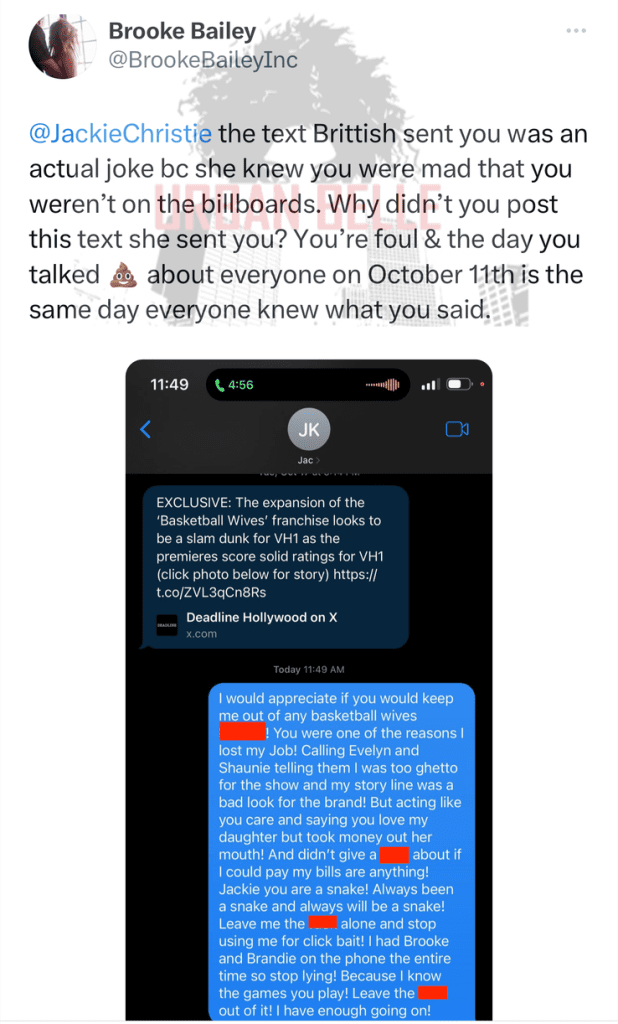 Brittish was recently sentenced to four years in prison for fraud.